MLB
'Wiped out' Terry Francona aching from Indians' October ouster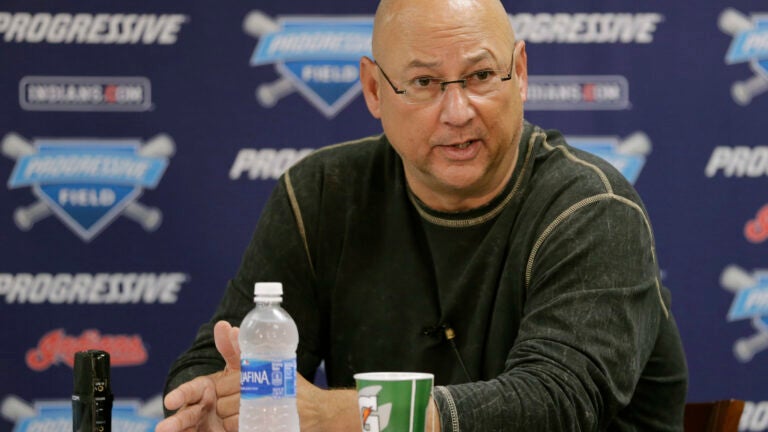 CLEVELAND (AP) — Terry Francona's emotions remain raw. The rest of him is just tired.
Two days after the Indians were ousted — long before they were ready to go — from October's postseason, Cleveland's manager was still trying to figure out what went wrong with a team that won 102 games, was penciled in to the World Series and then played so poorly when it mattered most.
Francona understands his roster decisions are being second-guessed. He knows there are lingering questions about ace Corey Kluber's health and the move to start him in Game 5. And Francona is still mystified by the Indians' defensive sloppiness and uncharacteristically bad at-bats while giving up a 2-0 lead in the AL Division Series against the New York Yankees.
The Indians are hurting. The healing is going to take time.
"For me personally, it'll be hard to watch the rest of baseball," Francona said Friday. "Last year, when we lost, it was over. There was no more baseball. When we lose, I want everybody to lose, and that's not going to happen. That's a hard one to swallow. When baseball is over, I'll feel better, because it's just a natural feeling. It hurts.
"You want to be a part of it and you're not. It's hard not to be jealous."
It's also hard not to wonder if the Indians missed their chance.
One season after getting to Game 7 of the World Series, Cleveland entered this postseason with momentum and a healthier rotation and deeper roster than in 2016. But after winning twice at home, the Indians dropped three straight to the wild-card Yankees, who advanced to meet Houston in the AL Championship Series.
This was supposed to be Cleveland's year, but it wasn't to be and Francona said he's still trying to process the disappointment.
"We didn't play our best baseball and so you have to go into offseason knowing that," he said, "and it is really hard."
Beyond the usual baseball grind for Francona, the gregarious 58-year-old underwent a procedure to correct an irregular heart rate in July that made it challenging to do his job. He had to leave two games in June due to lightheadedness, skipped the All-Star break while recovering from the heart ablation and rejoined the Indians on the West Coast to start the season's second half.
"This is by far the most wiped out I've ever been after a season physically," he said. "And I need to, when I go home, whenever that is, make a concerted effort to getting stronger. And I don't mean stronger like look-good-in-the-lobby stronger. But, because I have a responsibility to do some things here."
Francona felt he leaned on bench coach Brad Mills and the rest of his staff more than was fair.
"It's supposed to be the other way around, so I need to get a little stronger so I can uphold my responsibilities here, so I don't short-change anybody, because that's not good," he said.
Francona was asked if he intends to manage next season.
"Unless there's something I don't know," he said, turning to team president Chris Antonetti, who was smiling. "There's no hidden meaning. I'm just pretty wiped out."
Of the many things that went wrong against the Yankees, none was alarming as Kluber's two starts.
The favorite for the AL Cy Young Award wasn't his dominant self, which raised questions about a lower back issue that sent him to the disabled list earlier this season. After Kluber pitched poorly in Game 2, Francona said he spoke with the right-hander before Game 5 to make sure he was OK.
Francona said Kluber assured him he was fine, but the Indians noticed as the game progressed that his arm slot was dropping and his fastball was flattening out. Francona finally replaced him in the third inning, but by then the Yankees were already up 3-0 and on their way to winning.
"With all the things that didn't go right, his two starts, it's just hard to imagine he would be leaving games when he did," Francona said. "That was not something that we expected."
The Indians have some major decisions to make in the next few weeks, including contract options on outfielder Michael Brantley and pitcher Josh Tomlin. Also, first baseman Carlos Santana, outfielders Jay Bruce and Austin Jackson, and relievers Bryan Shaw and Joe Smith are eligible for free agency.
Francona's staff could be affected as well, with pitching coach Mickey Callaway expected to interview with Philadelphia about its manager's job.
There's plenty to sort out, more than last year's offseason, but Francona is comforted in knowing that in working with Antonetti and general manager Mike Chernoff, he is around people he considers family.
"The grass is greener here, for me," he said. "I love the way we do things here. As we're seeing today, we're not always successful. But the way we go about it, I have completely bought into it and will continue to."