MLB
Yankees catcher Gary Sanchez likely to DL after pulling up on grounder
Sanchez will undergo an MRI exam Monday.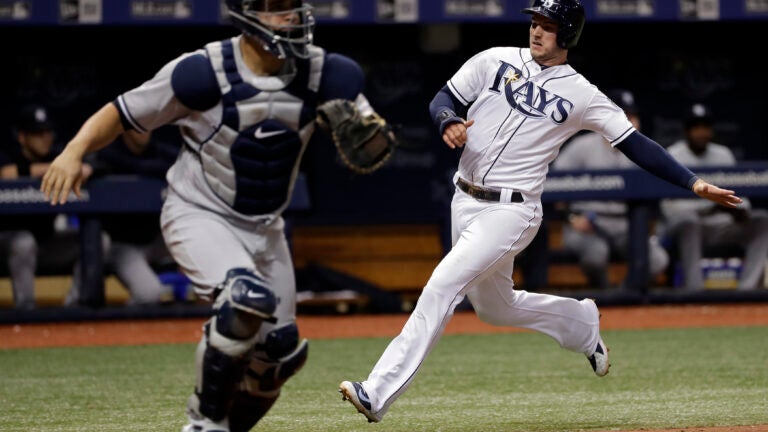 ST. PETERSBURG, Fla. (AP) — New York Yankees catcher Gary Sanchez is likely headed to the disabled after pulling up while running out a double-play grounder Sunday at Tampa Bay.
Yankees manager Aaron Boone said Sanchez hurt his right groin/hip abductor and "it's probably going to be a DL situation."
Sanchez was injured in the 10th inning. He slowly walked back to the dugout and was replaced defensively by Austin Romine.
"What can I say?" Sanchez said through a translator. "That's the way baseball is sometimes. Now I'm just hoping it's not a long time."
Sanchez will undergo an MRI exam Monday.
The 25-year-old Sanchez went 0 for 4 in the 7-6, 12-inning loss. He's hitting only .190 with 14 home runs and 41 RBIs, a season after he made the AL All-Star team while batting .278 with 33 homers and 90 RBIs.
The Yankees have the best record in the majors at 50-25.