MLB
Rick Porcello to baseball's critics: 'It's not boring to us'
The right-hander agreed some parts of the game need an update, but he said he still loves it.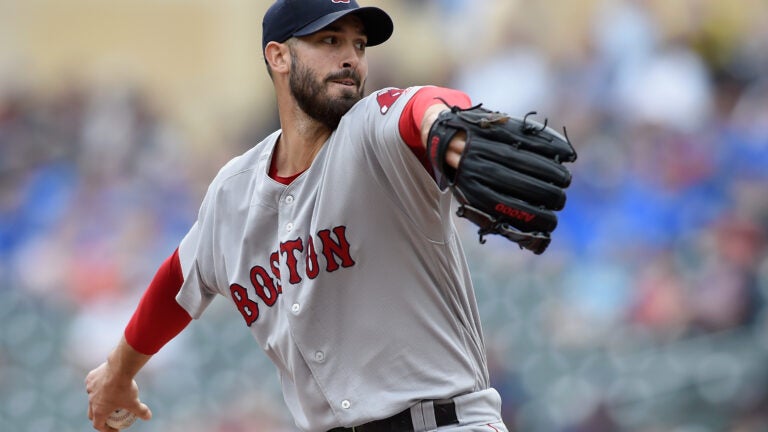 The Boston Globe's Dan Shaughnessy took Major League Baseball to task on Monday for an assortment of ills — pace of play, lopsided contests, strikeout inflation — and laid some of the blame at the feet of players who don't share his concern and seem "trained to drain the color from their commentary."
Shaughnessy isn't the first to point out baseball may be in trouble, nor will he be the last. On Wednesday, Red Sox pitcher Rick Porcello addressed the sport's critics in an interview with WEEI.com's Rob Bradford. The right-hander agreed some parts of the game need an update, but he said he still loves it.
"It's not boring to us," Porcello said. "Everything else feels the same. Yeah, the approach is different, but that's the evolution of the game and that's all part of it."
One of the primary issues baseball faces is pace of play. Prior to this season, MLB instituted a series of new rules intended to speed it up, including limits on mound visits and the length of between-inning breaks, but the league stopped short of implementing a pitch clock. For Porcello, who's 11-3 with a 3.58 ERA so far this season, the "cat and mouse thing" between hitters stepping out of the box and pitchers backing off the mound is a major contributor to the problem.
"Personally, I can't stand hitters that take forever, that call time, step out of the box," he told WEEI. "Pitchers that take forever. I don't know a solution to that, and I know there's never been a stop-clock on baseball, but that part of the game is brutal. … You toe the rubber, throw the pitch. You step in the box, you can't step back out. There has to be some kind of a rule because it's ridiculous."
Though he wants a new rule in that instance, Porcello isn't a fan of another one of MLB's modernization efforts.
"The replay [expletive], that's got to stop," he said.
The pitcher also pointed out that umpires are taking too much time to review plays yet still aren't getting the call right. He'd like to see the officials held to the same standard as their counterparts on the diamond.
"I think umpires can be held more accountable, just as players who aren't performing are," Porcello said in the interview. "They get released, sent down, demoted. Any other field is performance-based field. If you don't do your job well enough they are are going to find somebody else they're going to find someone else who can do it better."