MLB
Astros manager AJ Hinch bumps Alex Bregman to the leadoff spot for ALCS Game 4
"I've never seen someone pitch any of our players the way that they're pitching Bregman."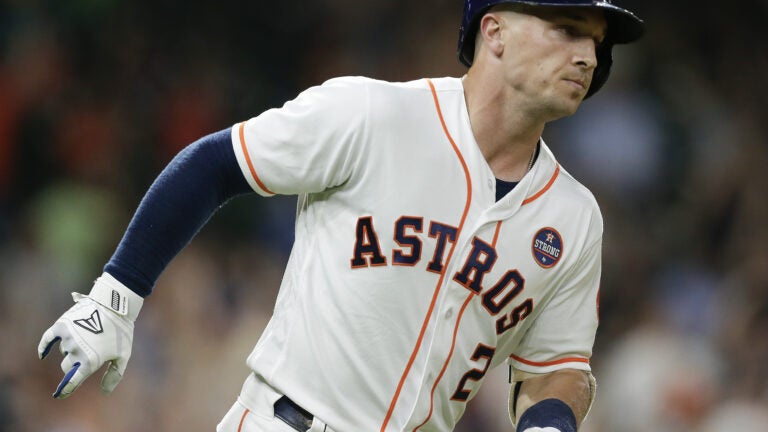 HOUSTON (AP) — Alex Bregman is in the leadoff spot for the Houston Astros in Game 4 of the AL Championship Series against the Boston Red Sox after batting third in the team's first six playoff games.
Houston manager AJ Hinch made the change after the Red Sox walked Bregman seven times combined in the first three games of this series. Hinch made the change with the Astros trailing 2-1 going into Wednesday's matchup.
"I've never seen someone pitch any of our players the way that they're pitching Bregman. And that's a credit to their game plan but also they'll have a whole lineup behind him to deal with now," Hinch said.
Bregman hit leadoff 12 times in the regular season but mostly batted second with 96 games in that spot. The change leaves former leadoff hitter George Springer in the second spot in the order, Jose Altuve hitting third and Marwin Gonzalez batting cleanup.
Hinch says he likes the idea of speedy No. 9 hitter Tony Kemp batting before Bregman later in the game.
Hinch says: "We'll give it a different look and see if that changes their approach. Maybe it does, maybe it doesn't but we're going to give Bregman the most at-bats today."
Houston's All-Star second baseman Altuve is the team's designated hitter for the second straight game as he continues to struggle with a bruised knee.
Hinch says he thinks Altuve not playing defense in Game 3 took a "little stress" off his knee and that he'll return to the field for Game 5 on Thursday night.
With the Red Sox facing right-hander Charlie Morton, left-handed hitter Brock Holt is in the starting lineup at second base over Ian Kinsler. Rafael Devers, also a lefty hitter, starts at third base instead of Eduardo Nunez.