MLB
Adam Wainwright: MLB players '100 percent' will strike unless something changes
"I think unless something changes, there's gonna be a strike 100 percent," Wainwright said. "I don't think anybody's hiding that."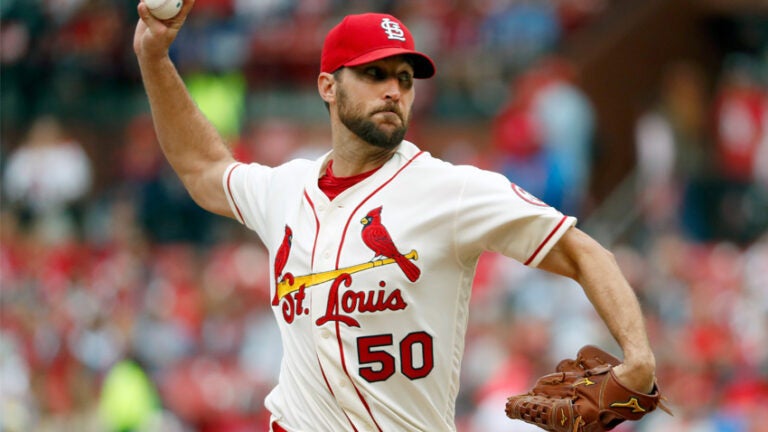 With three of baseball's five highest-profile free agents still unsigned in the third week of February — to say nothing of the 100 behind them looking for jobs and the depressed salaries for plenty with deals — it's an uneasy time among Major League Baseball players.
With three seasons remaining in the collective bargaining agreement signed with the owners before the 2017 season, massive changes will be hard to make quickly. Rest assured, however, former St. Louis ace Adam Wainwright believes they're necessary.
"I think unless something changes, there's gonna be a strike 100 percent. I don't think anybody's hiding that," Adam Wainwright told 590 The Fan in St. Louis on Friday. "I just worry people are going to walk out midseason."
Wainwright, a four-time All-Star and two-time runner-up for the National League Cy Young, stopped short of calling it collusion, the coordinated effort of ownership to suppress salaries in the late 1980s that led to millions in damage payments (and, arguably, set the table for labor strife). He instead pointed to an over-reliance on "sabermetrics" and excessive worry about paying players for down years at the end of megadeals.
"I think you've got 30 owners that have got a sabermetric box where they will sign people when they are in that box, and if they're not, then they don't take any intangibles or anything else into play. It's all about numbers. And that's a sad thing," he said. "If Bryce Harper wants 10 years, and he's 26 years old, is anybody saying that he's going to have 10 MVPs? No, but he might have three or four in there, for sure. … He's going to be a dynamic player, and the same can be said about Manny Machado. These guys are superstar players."
Wainwright specifically referenced Craig Kimbrel, who he called "the best reliever in our era" and who seems no closer to joining a team in February than he was when celebrating the Red Sox victory in the World Series.
"You're telling me that 30 teams can't use Craig Kimbrel right now? Thirty teams can use him. All 30 teams can use Craig Kimbrel right now. There's just no denying that," he said. "Almost every team can use a Cy Young winning pitcher in Dallas Keuchel. … Bud Norris is still at home wanting a job. Bud Norris was a great pitcher last year.
"I know baseball players make a ton of money to play baseball," Wainwright continued. "And I realize that, but the nature of the business is winning — and the nature of the business — these fans want to see winning players out there. There's winning players that don't have jobs, and I don't think they're getting offered anything. I think they're getting the squeeze put on 'em."
With Opening Day fewer than six weeks away, the $68 million, four-year deal Nathan Eovaldi signed in December remains the second-largest free-agent deal signed this winter, trailing only fellow starter Patrick Corbin's $140-million, six-year deal with Washington. Corbin and center fielder A.J. Pollock, who got six years and $60 million from the Dodgers, are the only players to sign for longer.
Harper appears close to signing with Philadelphia, but hasn't yet. Machado might end up in San Diego, but remains unsigned. Keuchel. Kimbrel. Marwin Gonzalez. And on and on, all coming off a year baseball topped $10 billion in revenues, but spent less of that on salaries for the third straight year.
"Here they are standing their ground and saying, 'You know what, until I get the deal that I think is satisfactory, I won't play,'" Cincinnati star Joey Votto told reporters Sunday. "I don't know them both very well, but I'm proud of them. I hope that they get contracts that they view as satisfactory."
Even if they do, however, that won't in and of itself be a solution. As Wainwright noted, this goes a lot deeper.
"Part of it is smart from their side of it. That's how you have to do business sometimes," he said. "But also, you've got to realize at the end of the day, this is about winning."
https://twitter.com/UncleCharlie50/status/1096874035122749441