MLB
AP source: Correa reaches $200M, 6-year deal with Twins
The deal for the All-Star shortstop could be worth $270 million over 10 seasons if Correa remains healthy.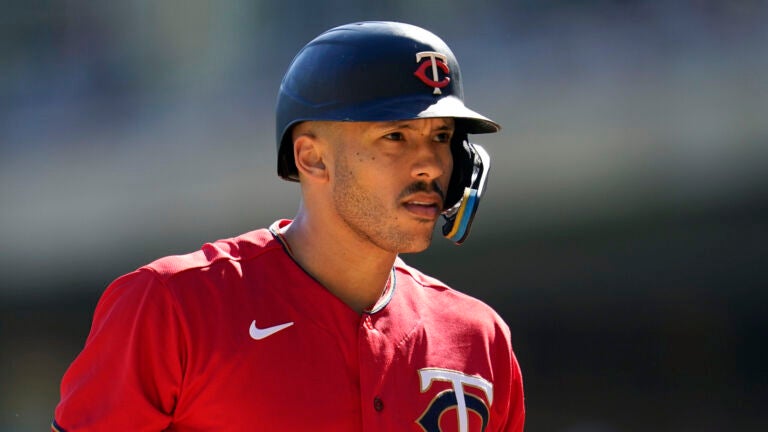 Carlos Correa reversed course for a second time, agreeing Tuesday to a $200 million, six-year contract that keeps him with the Minnesota Twins after failing to complete deals with the New York Mets and San Francisco Giants, a person familiar with the negotiations told The Associated Press.
The deal for the All-Star shortstop could be worth $270 million over 10 seasons if Correa remains healthy. The agreement is subject to a successful physical, the person said, speaking to the AP on condition of anonymity because the agreement was not announced.
Correa agreed Dec. 13 to a $350 million, 13-year contract with the Giants, who scheduled a news conference a week later to announce the deal, then called off the announcement hours before it was set to begin over concerns with a right ankle injury Correa sustained in 2014.
Correa agreed that night to a $315 million, 12-year deal with the Mets, who also had concerns about the ankle after a Dec. 22 physical and held off finalizing the agreement while attempting to negotiate protections.
Minnesota's deal includes options for $25 million in 2029, $20 million in 2030, $15 million in 2031 and $10 million in 2032, each becoming guaranteed if Correa has 502 or more plate appearances in the previous season. The deal could be worth $225 million over seven seasons, $245 million over eight years and $260 million over nine seasons.
Correa's options also could be triggered by a top five finish in MVP voting, a Silver Slugger award or World Series or League Championship Series MVP.
After the physical, the Mets were willing to guarantee $157.5 million over six seasons, the person said.
Correa left Houston and joined the Twins last offseason for a $105.3 million, three-year deal that included opt-outs after each season. He pulled out of the deal after making $35.1 million in 2022 to chase a longer-term pact.
Correa, the first overall pick in the 2012 amateur draft and the 2015 AL Rookie of the Year with Houston, has a .279 batting average with 155 homers and 553 RBIs in eight major league seasons. He also has been a stellar postseason performer, with 18 homers and 59 RBIs in 79 games.
The two-time All-Star and 2021 Gold Glove winner raved about his time with small-market Minnesota and how much he and his family enjoyed the community, maintaining all along they were in the mix even with the bigger spenders pursuing him in a particularly lucrative offseason for shortstops. Xander Boegarts, Trea Turner and Dansby Swanson all struck it rich, too.
The Twins made no secret of their strong desire to offer a contract like no other in the history of the midmarket franchise, with a $184 million, eight-year deal to extend catcher Joe Mauer in 2010 the previous record for amount and length. Twins players who were close to Correa kept in touch with the native of Puerto Rico, lobbying him to return.
The Twins had their limits, though. They acquired shortstop Kyle Farmer in a trade with the Reds for insurance at the position while top prospect Royce Lewis continues his recovery from a torn ACL that's expected to keep him out for at least the first half of 2023.
AP Sports Writer Dave Campbell in Minneapolis contributed to this report.
Get the latest Boston sports news
Receive updates on your favorite Boston teams, straight from our newsroom to your inbox.