MLB
Giancarlo Stanton's agent warns players against signing with Yankees
"To play for that team you've got to be made of Teflon, both mentally and physically because you can never let your guard down even in the offseason."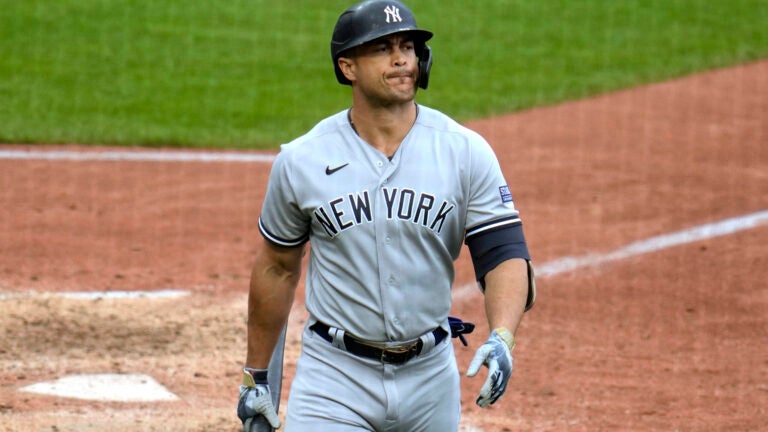 The New York Yankees aren't doing themselves any favors in terms of winning agents over.
In an interview with Daily News' Gary Phillips published on Monday, Yankees general manager Brian Cashman said that his team's designated hitter and former all-star Giancarlo Stanton is going to get injured simply because that's the type of player he is.
"We try to limit the time he's down," Cashman said. "But I'm not gonna tell you he's gonna play every game next year. Because he's not. He's going to wind up getting hurt again more likely than not because it seems to be part of his game," Cashman said.
This statement did not go over well with Joel Wolfe, Stanton's agent. Wolfe told The Athletic's Ken Rosenthal that players should be wary of signing with the Yankees, because it takes impossible levels of fortitude just to be associated with the franchise.
"I read the context of the entire interview," Wolfe said. "I think it's a good reminder for all free agents considering signing in New York both foreign and domestic that to play for that team you've got to be made of Teflon, both mentally and physically because you can never let your guard down even in the offseason."
Wolfe represents several high-profile MLB players in addition to Stanton, including St. Louis' Nolan Arenado, San Diego's Yu Darvish and Boston's Trevor Story. He also represents NPB's Orix Buffaloes ace Yoshinobu Yamamoto, one of the best players in this winter's free agency class and someone the Yankees reportedly have interest in signing.
This isn't the first time this offseason Cashman's words have gotten him into trouble. Earlier in November, a month after the first postseason without the Yankees since 2016 began, Cashman told reporters that "I think we're pretty f***ing good, personally."
In that same interview, he expressed pride in his Yankees for having the smallest analytics department in the AL East — in an era where analytics is taking over the league — and anyone accusing them of being driven as such is "just throwing bulls***."
Sign up for Red Sox updates⚾
Get breaking news and analysis delivered to your inbox during baseball season.