Morning Sports Update
Pirates players responded to Dennis Eckersley calling roster a 'hodgepodge of nothingness'
"If he wants some air time, he can say whatever he wants."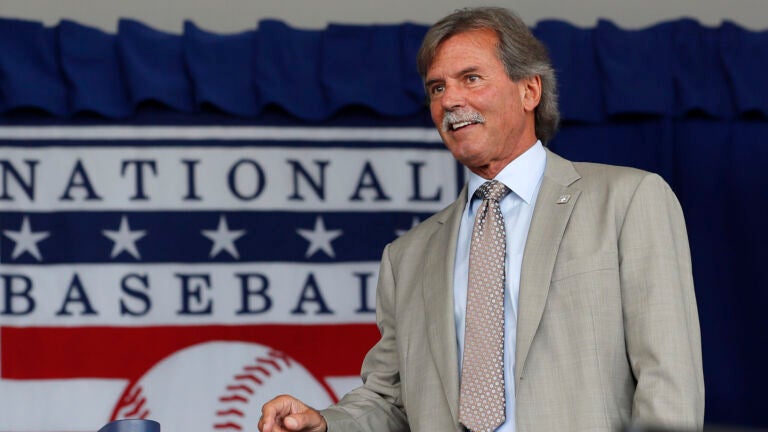 The Red Sox defeated the Pirates 8-3 on Wednesday night, moving Boston back to .500 at 59-59. The two teams play again this evening at 7:05 p.m.
The Revolution, despite missing several starters, managed a 2-2 draw against Toronto FC. New England currently occupies a playoff spot with nine games remaining in the regular season, but is among nine teams in the Eastern Conference separated by just five points.
Tomorrow at 7 p.m., the Patriots host the Panthers in the team's second preseason game.
Pirates respond to Dennis Eckersley: During the Red Sox' win over the Pirates on Tuesday, Dennis Eckersley (Hall of Fame pitcher and NESN color analyst) offered some thoughts on the Pittsburgh roster, causing a backlash.
Critiquing the talent level of the Pirates (currently 45-72), Eckerlsey expressed some blunt commentary.
"You talk about a no-name lineup," said Eckersley. "There's no team like this. Love to see some of the service time. You add it all up; it's not much."
"We just came from Kansas City, seeing all those young kids. This is different, though," Eckersley added, noting that at least the Royals "have a lot of prospects they're playing over there."
"This is a hodgepodge of nothingness," Eckersley continued. "It's ridiculous, really is. Pathetic."
The comments did not go unnoticed by the Pirates, who responded on Wednesday.
"I couldn't give less of a crap what that guy has to say," Pirates outfielder Bryan Reynolds told Jason Mackey of the Pittsburgh Post-Gazette. "Doesn't change any of our lives. If he wants some air time, he can say whatever he wants."
Wil Crowe, a Pirates relief pitcher, expressed his disappointment.
"He's in the Hall of Fame. He's one of us," Crowe told Mackey. "It's just surprising that a guy of his stature would come after us. I think it was kind of crappy and bush league."
Trivia: Can you name every Major League team Dennis Eckersley played for during his career?
(Answer at the bottom).
Hint: Three American League, two National League.
More from Boston.com:
A look at the future: With a roster limited by injuries, the Revolution called upon two 17-year-old academy graduates as second-half substitutes in Wednesday's 2-2 draw against Toronto FC. Esmir Bajraktarevic (making his first team debut) and Noel Buck (making his second appearance) acquitted themselves well in a difficult matchup.
Red Sox prospect Marcelo Mayer's game-deciding home run: The 19-year-old infielder, picked fourth overall by the Red Sox in 2021, is currently playing for the Greenville Drive (a High-A minor league affiliate). Greenville went on to win the game, 11-8.
On this day: In 1992, Larry Bird announced his retirement from playing professional basketball. Having played 13 seasons, Bird retired at the age of 35 as a Celtics legend.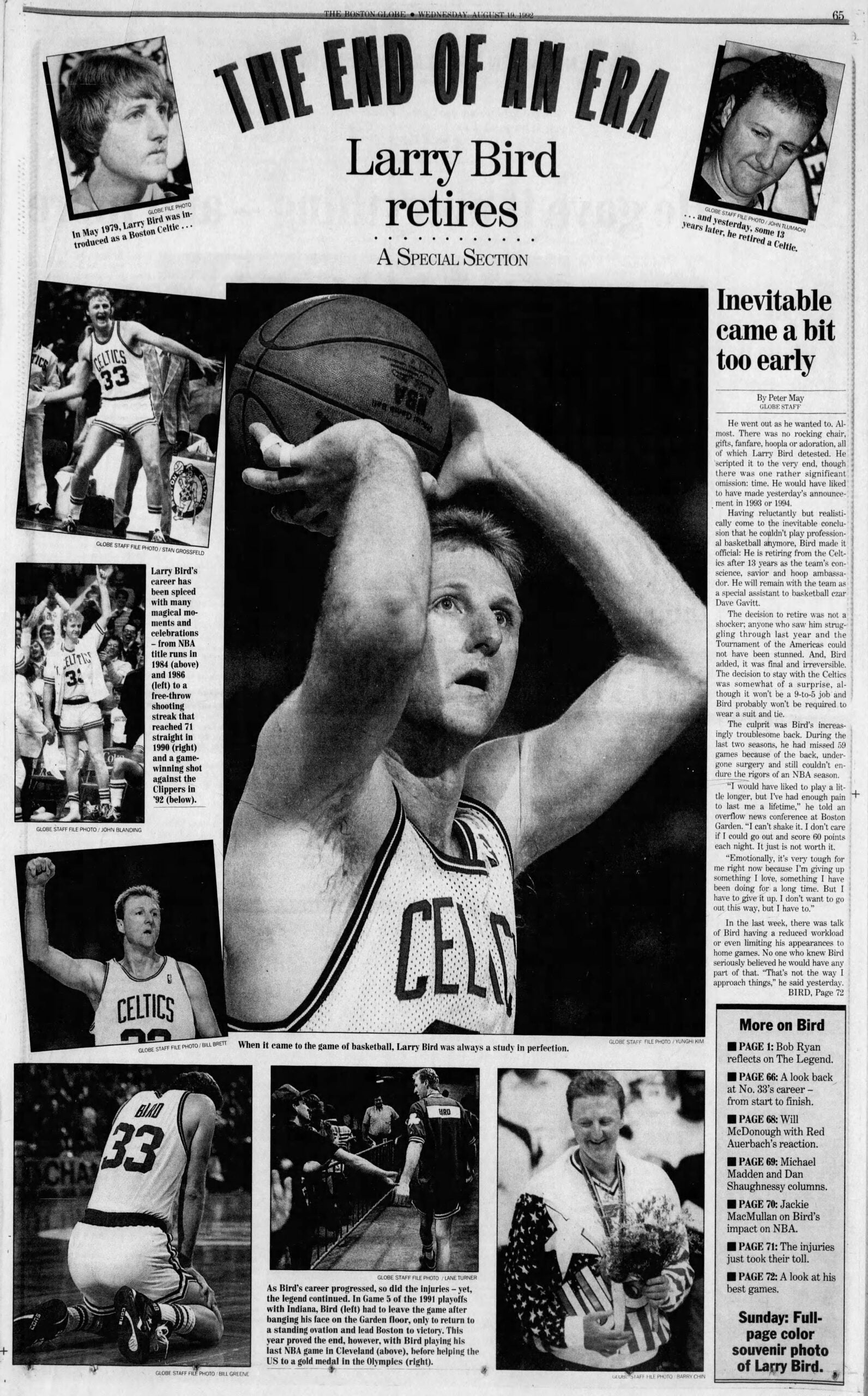 Daily highlight: Davey-Jay Rijke of Willemstad, Curaçao made a diving catch in a 2-0 win over Nicaragua in the Little League World Series on Wednesday. Rijke tallied 14 strikeouts and also hit a triple to cap a remarkable performance.
Trivia answer: Cleveland, Boston, Chicago (Cubs), Oakland, St. Louis
Get the latest Boston sports news
Receive updates on your favorite Boston teams, straight from our newsroom to your inbox.