Morning Sports Update
Matthew Slater credited Bill Belichick's 'compassion and empathy'
"This week, I've certainly seen the compassion and empathy — the human side, if you will — of Bill."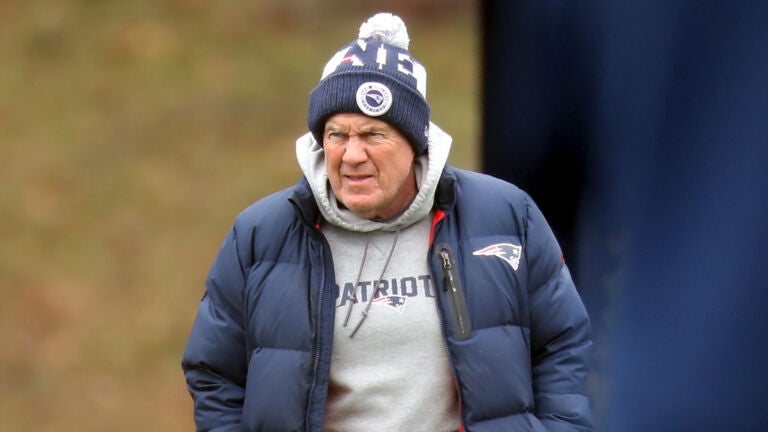 Bills safety Damar Hamlin remains in intensive care, but began to wake up on Wednesday night, according to Dr. Timothy Pritts of the University of Cincinnati Medical Center. Hamlin has been able to communicate through writing, and hold family members' hands at his bedside.
On Friday morning, the Bills shared another update: Hamlin FaceTimed into a team meeting and told his teammates, "Love you boys."
The NFL announced that the Bills-Bengals game will not be resumed, and that Week 18 games (including the Patriots' trip to Buffalo to play the Bills on Sunday at 1 p.m.) will go ahead.
The Celtics defeated the Mavericks 124-95 on Thursday, with Jayson Tatum notching a triple-double (29 points, 14 rebounds, 10 assists).
The Bruins also won on Thursday, defeating the Kings 5-2.
Matthew Slater on Bill Belichick: Though the Patriots are ostensibly preparing to simply play the Bills on Sunday in a meaningful game with playoff implications, it's clear that the team — like every other team in the NFL — is grappling with circumstances that go far beyond football.
With Damar Hamlin still in critical condition after suffering cardiac arrest on the field in the now-canceled Bills-Bengals on Monday, the Patriots organization has tried to create space this week to process what's happening.
According to Patriots special teams ace Matthew Slater, Bill Belichick has been instrumental in how the team has handled things.
"I think compassion and empathy are two things that really come to mind. That's what I've seen from Bill this week," Slater said per MassLive's Nick O'Malley.
"So often, people like to paint Bill as being this emotionless guy that just cares about one thing, has a one-track mind," Slater explained. "But this week, I've certainly seen the compassion and empathy — the human side, if you will — of Bill."
The Patriots can clinch a playoff spot with a win against the Bills, but focusing on the pure football aspect of the game — especially as it will be played against Buffalo — has been an impossible task.
Patriots players, as Slater noted, appear to be appreciative of the way their coach has handled the circumstances.
"He's been very compassionate," said Slater. "So I think it's really helped the team navigate the week. I think you definitely tip your cap to the way he's led."
More from Boston.com:
The possibility of a coin flip: The site of a potential Bengals-Ravens playoff game could be decided by the flip of a coin depending on Week 18 results.
Canada won the World Junior Hockey Championship: The game finished 3-2 with Dylan Guenther scoring the overtime winner against the Czech Republic.
On this day: In 1994, figure skater Nancy Kerrigan was attacked by Shane Stant after walking off the ice following a training session in Detroit. Kerrigan, who was preparing for U.S. Nationals, was struck in the lower right leg by a telescopic baton swung by Stant. It caused significant bruising and prevented Kerrigan from competing at nationals, though she was eventually able to recover in time for the 1994 Winter Olympics.
Stant was acting on behalf of a plan hatched by Jeff Gillooly, the ex-husband of one of Kerrigan's competitors, Tonya Harding. Eventually, Gilooly, Stant, getaway driver Derrick Smith, and Harding would be implicated in the attack.
Kerrigan went on to compete at the Lillehammer Games, winning a silver medal.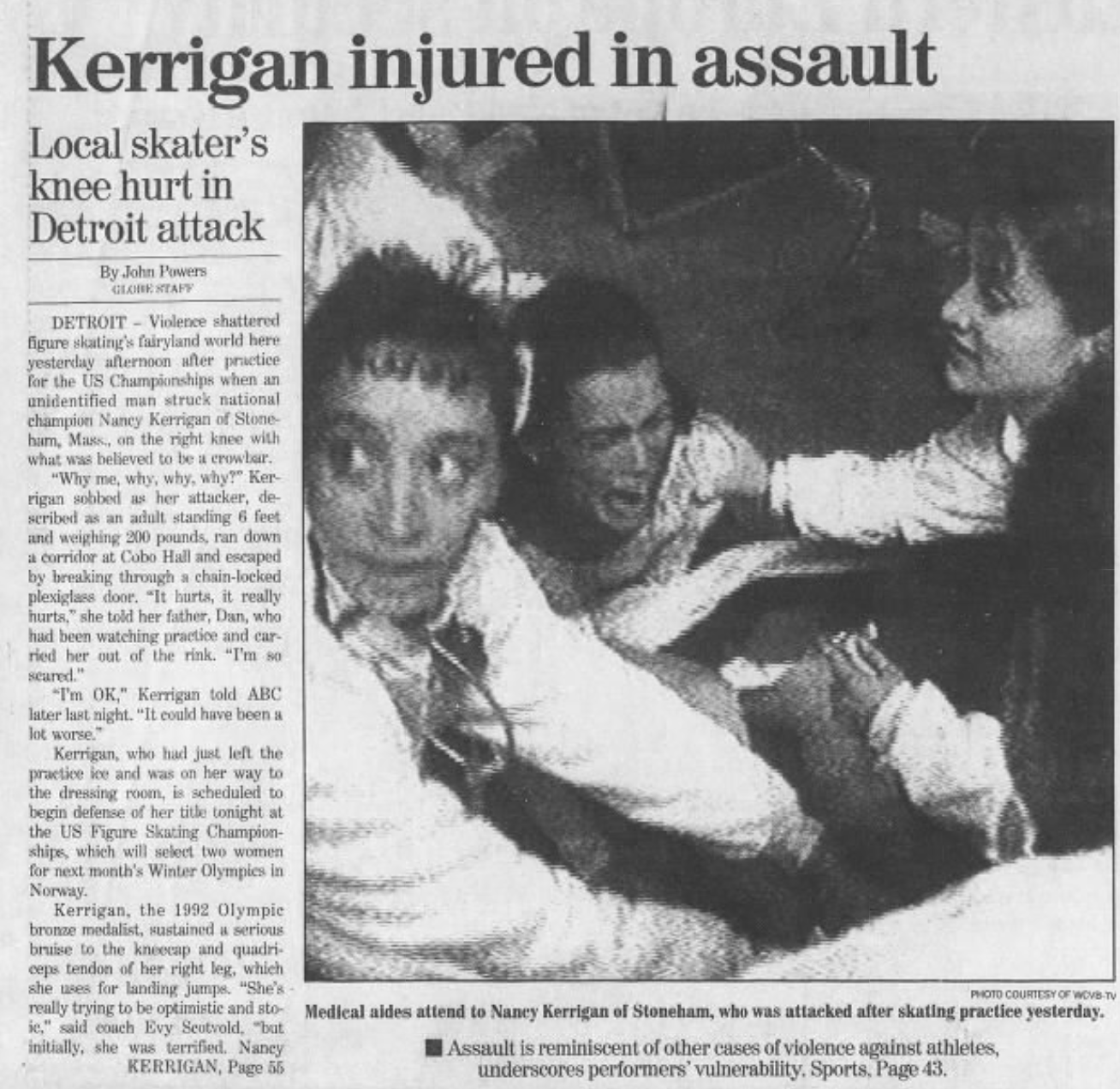 Daily highlight: The Celtics' stars completed the transition with an alley-oop.
Sign up for Patriots updates🏈
Get breaking news and analysis delivered to your inbox during football season.