Morning Sports Update
'There has to be a coordinator change': ESPN analyst's take on fixing the Patriots' offense
"I want to make a very clear point of the difference in my eyes of Mac Jones last year to this year."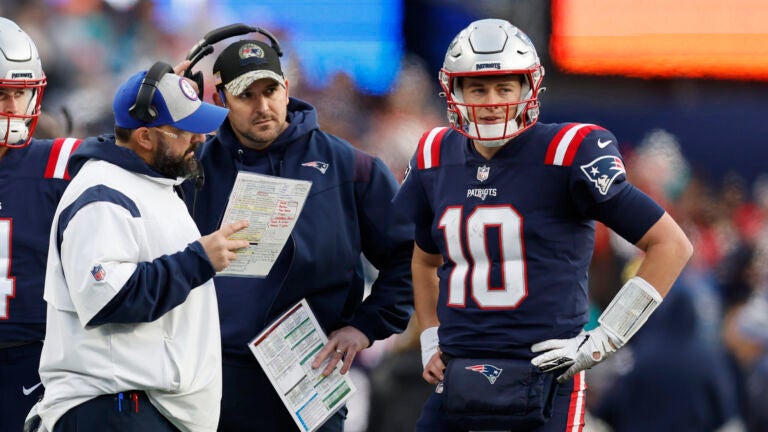 Tonight, the Celtics host the Pelicans at 7:30 p.m.
Tomorrow, the Bruins will also be at home for a 7 p.m. matchup with the Kraken.
Dan Orlovsky's take on the Patriots' offensive coaching situation: After a season of former defensive coordinator Matt Patricia calling plays for the Patriots' offense, the results — an 8-9 season bereft of a playoff spot — proved to be underwhelming.
New England finished 17th in points scored, 26th in yards, and 27th in net yards per drive. Mac Jones, the Patriots' second-year quarterback, struggled for much of the season, throwing just 14 touchdown passes against 11 interceptions.
Looking to 2023, ESPN NFL analyst Dan Orlovsky explained why it's a necessity for the Patriots to replace Patricia in the offseason with a more experienced play-caller.
"There has to be a coordinator change," Orlovsky said during an "NFL Live" segment on Tuesday. "Somebody that has a strong history of calling plays in the NFL."
Orlovsky listed former Cardinals coach Kliff Kingsbury and former Texans coach Bill O'Brien as possible candidates, each of whom have ties to the Patriots (and fulfill the criteria of having called plays for NFL offenses).
Regarding Jones, he had a specific observation.
"I want to make a very clear point of the difference in my eyes of Mac Jones last year to this year. It has to do with an exclamation point and a question mark," said Orlovsky. "Last year, Mac understand the 'why' with an exclamation point. 'I know why we're running this play! Because this is how we want attack this person, or this defense, or we're really good at this.'"
"This year he was asking why with a question mark," Orlovsky continued. "'Why are we calling this play? Why are we doing it this way?'"
In other words, Orlovsky thinks a more experienced offensive coordinator will allow Jones to embrace the team's offensive philosophy again, instead of questioning it.
"The reality is that every great offense needs to live in the exclamation point world," he said, calling O'Brien a "very good, smart offensive mind."
"If they want to get Mac back to playing the way that I think he can, which is as a very good quarterback in the NFL, that needs to be the foundation of what New England's offense is with Mac Jones. The reality is this too: Like every quarterback, he's just a significantly better quarterback in the play-action world."
Trivia: When Bill Belichick joined the Patriots in 1996 following the end of his tenure as head coach of the Browns, he was listed as the assistant head coach and secondary coach, as defensive coordinator was already a filled position. Who was the Patriots' defensive coordinator that year?
(Answer at the bottom).
Hint: He later replaced Belichick as head coach of the Jets for the 2000 season.
More from Boston.com:
The Cardinals' tribute for J.J. Watt: The three-time NFL Defensive Player of the Year retired at the end of the 2022 season.
On this day: In 1982, Larry Bird led the Celtics to a 112-94 win over the Nets. Bird put together what Boston Globe reporter Bob Ryan labeled an "extraordinary" performance, totaling 25 points, 14 rebounds, and 10 assists to complete the triple-double.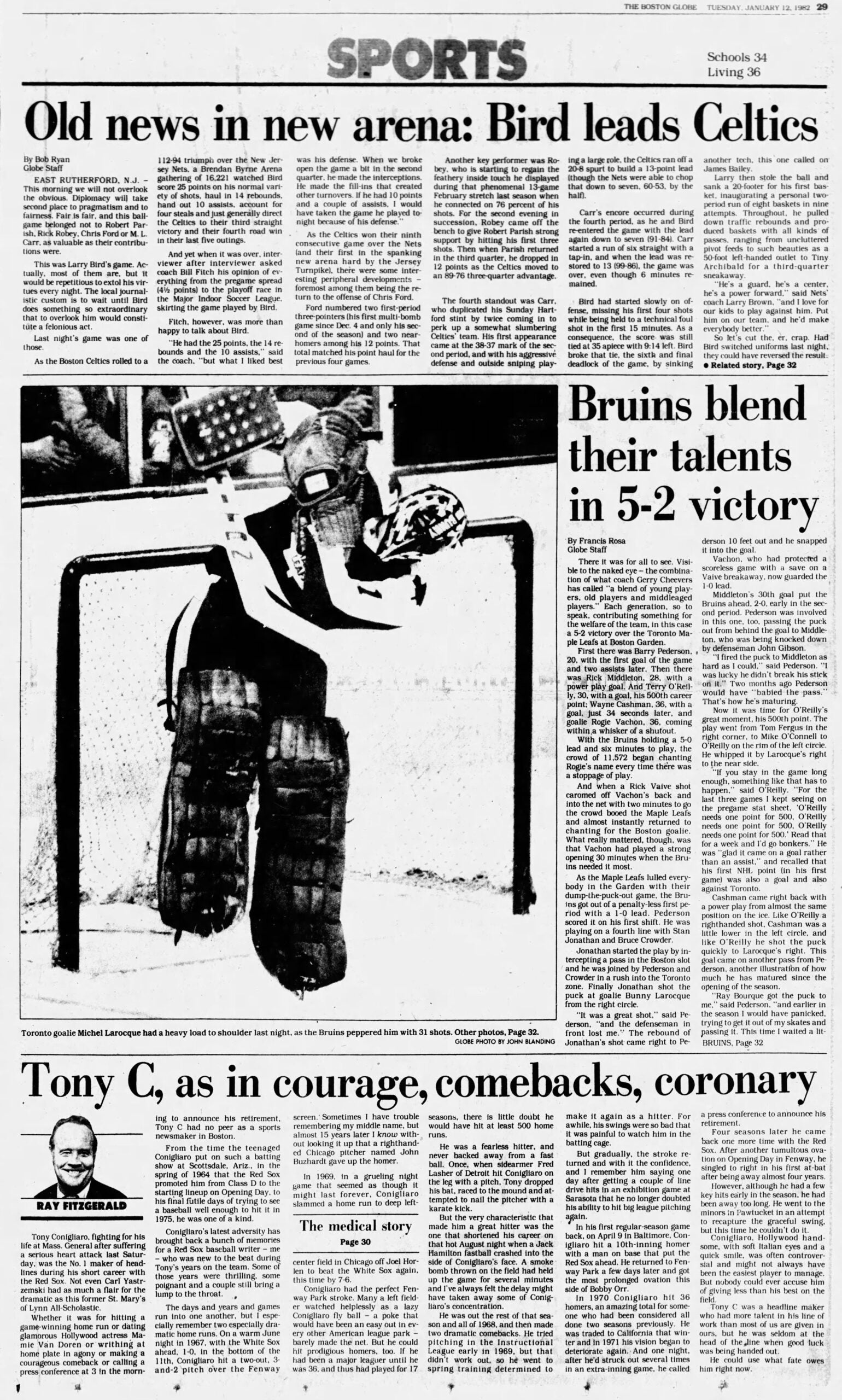 Daily highlight: Parma midfielder Stanko Jurić gave his team a 1-0 lead in an eventual defeat against Inter Milan on Tuesday with an absolute thunderbolt.
Trivia answer: Al Groh
Get the latest Boston sports news
Receive updates on your favorite Boston teams, straight from our newsroom to your inbox.