Morning Sports Update
Ted Karras recalled Bill Belichick's 'playoff myths' meeting from his time with the Patriots
"There is some pretty cool s*** you can learn playing for the Patriots," said former NFL defensive lineman Chris Long.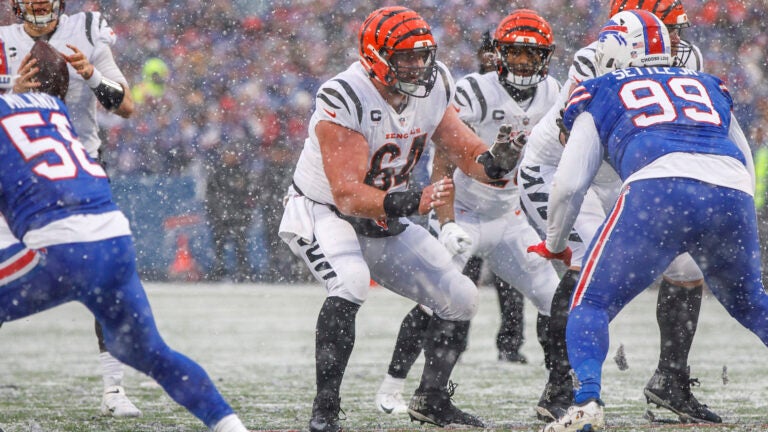 The Celtics lost to the Knicks 120-117 in overtime on Thursday. Boston will host the Lakers on Saturday at 8:30 p.m.
The Bruins also lost on Thursday, falling 3-2 to the Lightning. On Saturday, the Bruins will be in Florida to play the Panthers at 6 p.m.
This Sunday, the Eagles host the 49ers at 3 p.m. in the NFC Championship Game, while the Bengals visit the Chiefs in the AFC Championship Game at 6:30 p.m.
Ted Karras and Chris Long discussed Bill Belichick: Former Patriots offensive lineman Ted Karras is now a member of the Bengals (leaving New England for the second time as a free agent in 2022), and has helped Joe Burrow and Cincinnati reach the AFC Championship Game.
Karras, 29, was a recent guest on former NFL defensive lineman Chris Long's podcast, "Green Light with Chris Long." Long is also a former Patriot, having been a part of the Super Bowl LI win.
The two got into a conversation about Bill Belichick, and what they learned in their time with New England.
"You have a unique experience because you played in New England," Long told Karras. "I remember when I got to [Philadelphia], dudes were like, 'Tell me, what's the secret? What's it like, you know, the whole thing?' And it's not quite like that, but there is some pretty cool s*** you can learn playing for the Patriots. Especially right now talking to younger players, is there anything you learned there about the playoffs and kind of the way to be that you've imparted on guys?"
"The main thing, Bill would always say home-field isn't really an advantage," Karras replied, as transcribed by NESN's Zach Cox. "He would put up the stats in meetings and show scores of home teams getting blown out in the playoffs. I remember that was an early thing. I think he always had a meeting called 'playoff myths,' the two biggest things being home-field doesn't matter and playoff experience doesn't matter."
Belichick, true to his point, experienced both success on the road (winning AFC Championships away from Gillette Stadium in the 2004 and 2018 seasons) and losses at home (including Tom Brady's final game as a Patriot).
Of course, Karras has a short term interest in proving Belichick's point: Cincinnati will be on the road this weekend against Kansas City.
Trivia: Ted Karras is a third generation NFL player (as his grandfather, father, and uncles were all NFL players as well). Can you name another third generation NFL player who won the Super Bowl last season?
(Answer at the bottom).
Hint: He was Kendrick Bourne's college teammate at Eastern Washington.
More from Boston.com:
Inside the NBA discussed Celtics-Knicks:
On this day: In 1985, Larry Bird scored 48 points and hit a signature clutch fadeaway at the buzzer to give the Celtics a dramatic 128-127 win over the Trail Blazers.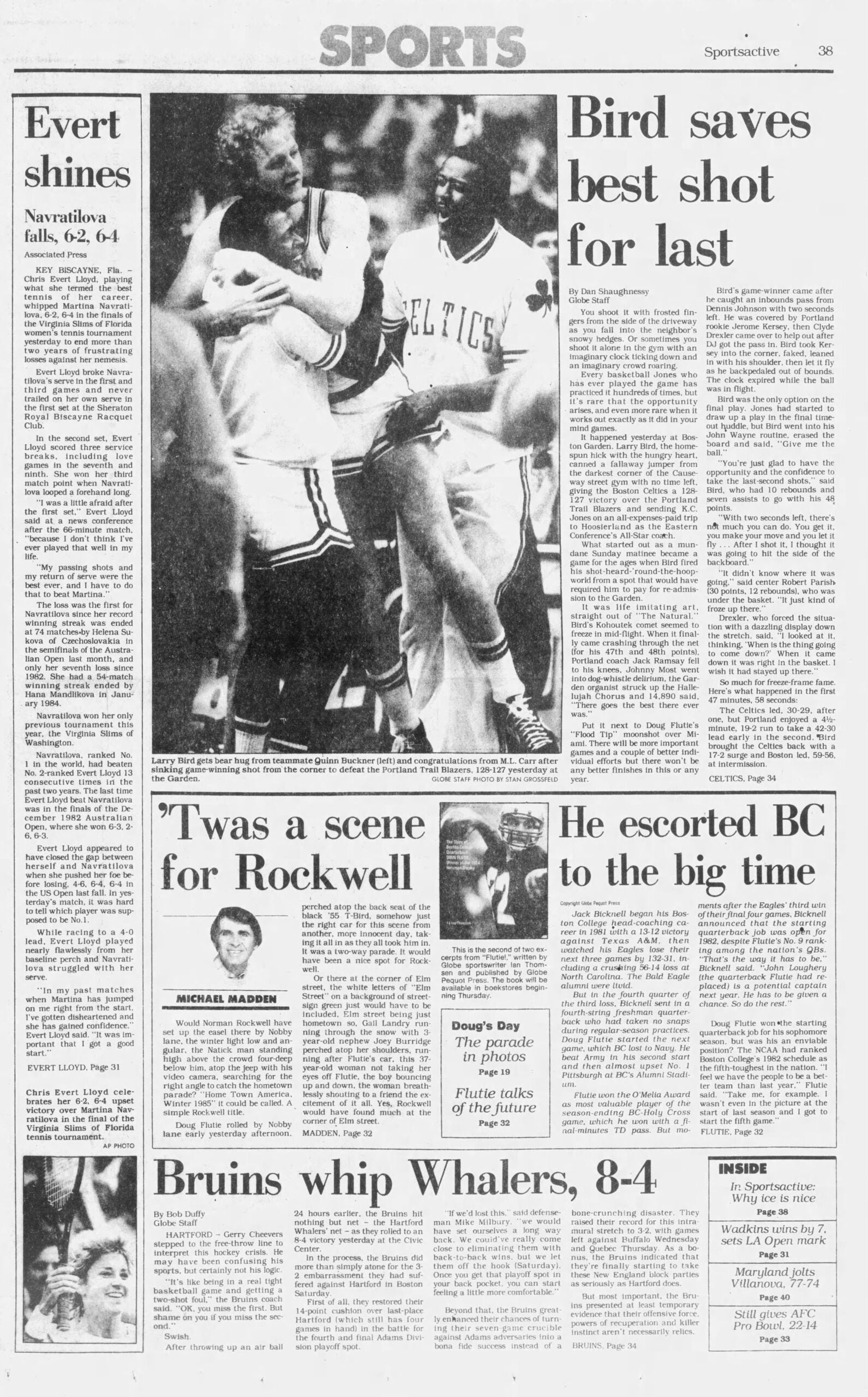 Daily highlight: Rodrygo helped Real Madrid mount a late comeback to tie (and eventually defeat) crosstown rival Atletico Madrid 3-1 in the quarterfinal of Spain's Copa del Rey with an incredible solo goal.
Trivia answer: Cooper Kupp
Get the latest Boston sports news
Receive updates on your favorite Boston teams, straight from our newsroom to your inbox.