Morning Sports Update
Zach Thomas recalled how he came close to signing with the Patriots in 2008
"So I say, 'OK, let's go visit Bill Belichick.'"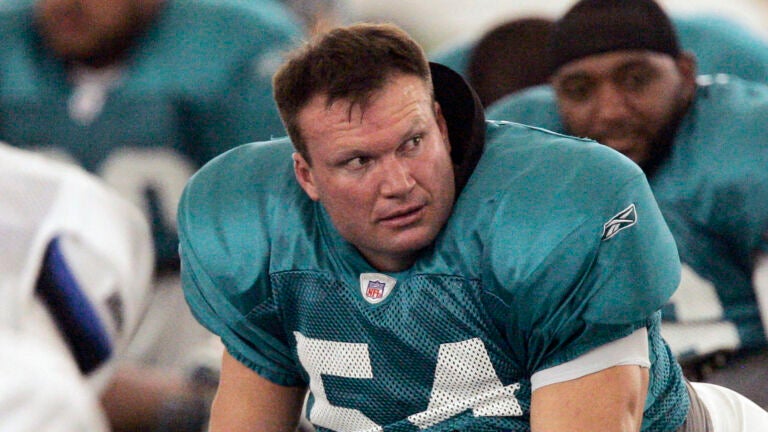 The Bruins dominated the Predators 5-0 on Thursday, running the team's record to 41-8-5.
The Celtics are paused for NBA All-Star weekend. Joe Mazzulla, announced as the team's full-time head coach on Thursday (removing the interim tag), will direct Team Giannis in the All-Star Game.
This weekend, the Pride will host the Montreal Force at Warrior Ice Arena on both Saturday (8 p.m.) and Sunday (3 p.m.) in Premier Hockey Federation regular season play.
Zach Thomas recalled a Bill Belichick story: Dolphins linebacker Zach Thomas was recently announced as a 2023 inductee into the Pro Football Hall of Fame.
A fixture in Miami for 12 seasons, Thomas's run eventually came to an end when Bill Parcells decided he was past his prime. Hurt by the decision, Thomas briefly pondered signing with an AFC East rival. One of the teams Thomas considered was the Patriots, as he explained in a recent interview with WQAM's "Hochman and Crowder Show."
"After I got cut by the Dolphins, Parcells told me that, 'You're 35 and linebackers decline after 35,'" Thomas recalled. "So I'm like, man, it's just the competitive nature. I want to shove it in his face, right? So I say, 'Where am I going to go in the division?' I ain't going to the Jets. Hell no. I ain't doing that. So I say, 'OK, let's go visit Bill Belichick.'
"So I go out to Bill Belichick, the genius himself," Thomas continued. "I wanted to learn from him, whatever, and they had that stacked defense. So I'm sitting across from Bill in a chair, and he said, 'Zach, we're going to offer you, but I can't give you No. 54.' I'm like, 'Man, Tedy Bruschi's a legend, man. I don't want 54.' I said, 'I want 53.' That's [Patriots special teams captain] Larry Izzo's number, my best friend at the time. [That] got a good little smirk out of him."
Thomas said that the Patriots made an offer, but he decided to take some time to consider it.
"I said, 'Let me think about it,' " Thomas explained. "I slept on it and woke up the next morning and said, 'Hell no, man. I can't let down the fans, because they got my back.'"
Thomas's story, as he noted, illustrated the connection that he had with Miami.
"They've always been good to me, so I thought it was the right move."
Eventually, the Texas native signed to play with the Cowboys in what proved to be his final NFL season.
Trivia: Zach Thomas is far and away the Dolphins' all-time leading tackler. Who holds that distinction for the Patriots?
(Answer at the bottom).
Hint: It's not a linebacker (and he also ranks second in team history in interceptions).
More from Boston.com:
On this day: In 1977, the Celtics trailed the Kansas City Kings by 11 heading into the fourth quarter, but Dave Cowens's 33 points, 22 rebounds, and seven assists helped Boston tie the game and eventually win it 126-125 in overtime.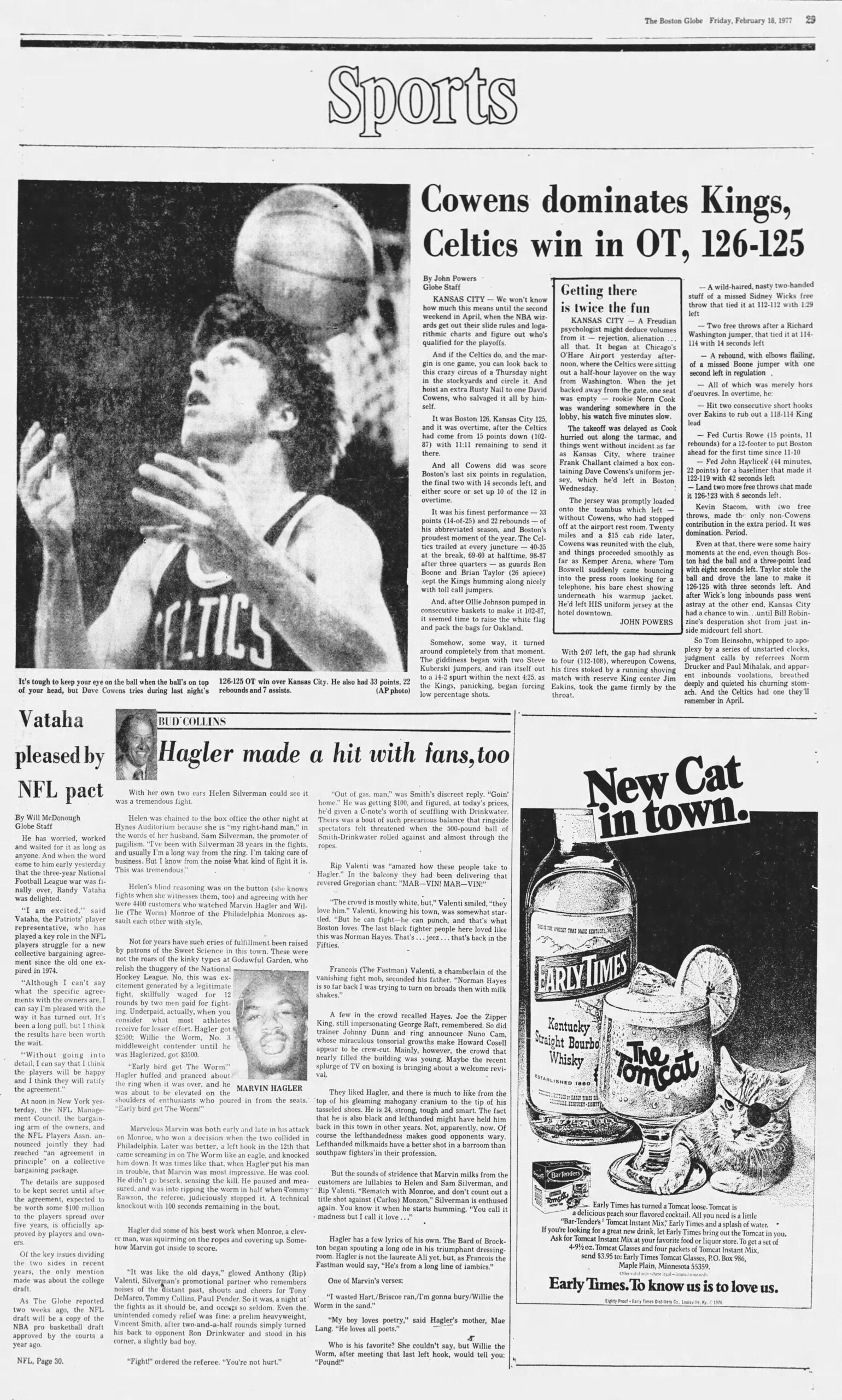 Daily highlight: Olivia Miles got Notre Dame the win at the buzzer against Louisville on Thursday.
Trivia answer: Devin McCourty
Sign up for Patriots updates🏈
Get breaking news and analysis delivered to your inbox during football season.