Morning Sports Update
Tedy Bruschi explained why he found Bill Belichick's recent comments 'surprising'
"It's really not something that I've heard Bill say."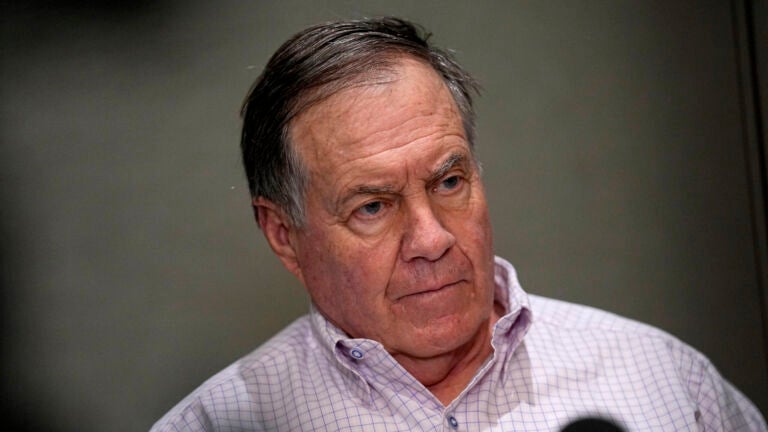 Both the Bruins and Celtics will be in action at 7 p.m. tonight. The Bruins will be home against the Predators, while the Celtics are in Washington D.C. to face the Wizards.
The Red Sox will get the 2023 season underway on Thursday at home against the Orioles at 2:10 p.m.
Tedy Bruschi's thoughts on Bill Belichick: During his first media appearance since the end of the 2022 season, Bill Belichick was asked a simple question by ESPN reporter Mike Reiss: Why should fans be optimistic about the upcoming season?
"The last 25 years," Belichick eventually replied.
Belichick's reference to the period of unprecedented success he facilitated in New England — a run that's included six Super Bowl wins — can be seen as a heartening reminder for Patriots fans.
Still, former Patriots linebacker Tedy Bruschi (now an ESPN analyst), had a mixed reaction to the comments during a "Get Up!" segment on Tuesday morning.
"That's my guy who had a little slip right there," Bruschi said of Belichick's response. "I don't know how many times I've been in meetings with Coach Belichick and the very first meeting is, 'I don't care about anything in the past. We win Super Bowls, last year doesn't matter. Pro Bowls don't matter. All-Pros don't matter. Everything you've done last year doesn't matter. It's about who we are going forward.'"
"This is what the good teams do. Players hold coaches accountable also, when they get off message, and right now Coach Belichick is off message," Bruschi noted. "That is something that his players shouldn't hear, that he is basing some optimism on what I've done in the past 25 years. It's really not something that I've heard Bill say. I don't know if I've ever heard Bill mention something like that in terms of his whole body of work and how that'll do going forward."
The former New England linebacker, who helped the Patriots win three Super Bowls during the first part of Belichick's tenure with the team, added that accountability in an organization goes in both directions.
"It was surprising to me," Bruschi explained. "I don't know what's going on in that locker room now, but players can hold coaches accountable. I've done it with Bill before, when he's said things post-games or during the week that I did not like, and we had discussions in captain's meetings or after games.
"I'm just surprised because that is not the Bill Belichick that I know," Bruschi concluded.
Trivia: Tedy Bruschi was named to the Pro Bowl roster following the 2004 season. Can you name the other two AFC inside linebackers who made the Pro Bowl that year?
(Answer at the bottom).
Hint: One was from the Ravens, the other (a 1997 Jets first-round pick) was from the Steelers.
More from Boston.com:
Devin McCourty's reaction: While not everyone was a fan of Belichick's comments regarding the Patriots' history, his recently retired safety enjoyed it.
Kicking off a new era: Former Revolution goalkeeper Matt Turner celebrated a gender reveal with fellow U.S. national team members following Monday's win over El Salvador.
On this day: In 1976, the Bruins tied the Canadiens 2-2 with goals from Don Marcotte and Wayne Cashman.
The Celtics beat the Knicks 100-94 thanks to two impressive individual rebounding performances. Dave Cowens totaled 22 points and 25 rebounds, while Paul Silas added 13 points with 24 rebounds of his own. John Havlicek's 22 points and crucial last-minute block of Phil Jackson helped make the difference for Boston.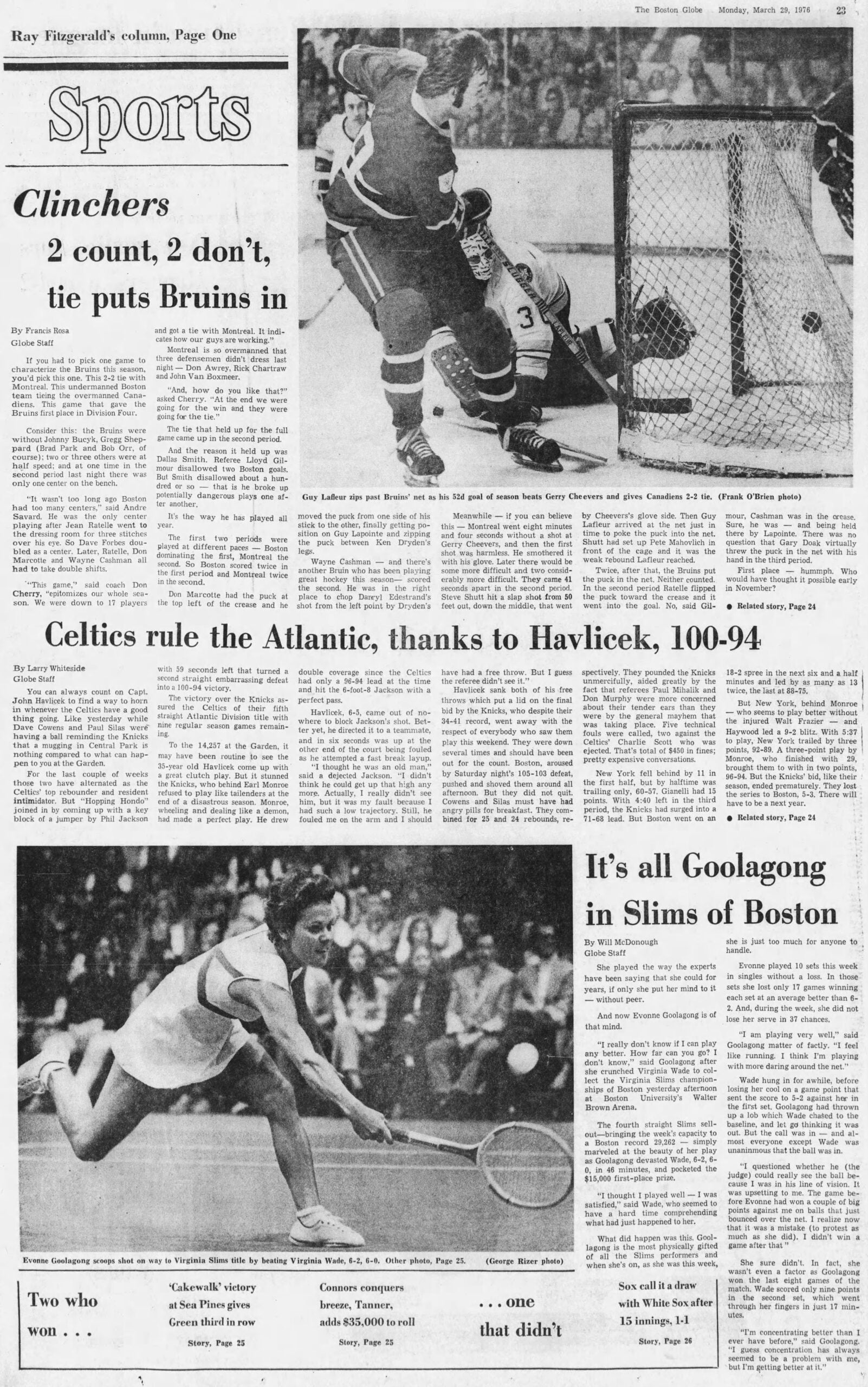 Daily highlight: Boston native Bruce Brown threw it down for the Nuggets in a 116-111 win over the 76ers on Monday.
Trivia answer: Ray Lewis, James Farrior
Sign up for Patriots updates🏈
Get breaking news and analysis delivered to your inbox during football season.