Morning Sports Update
Celtics' Malcolm Brogdon reportedly dealing with partial tendon tear
The injury could help explain Brogdon's shooting struggles through four games in the Eastern Conference Finals.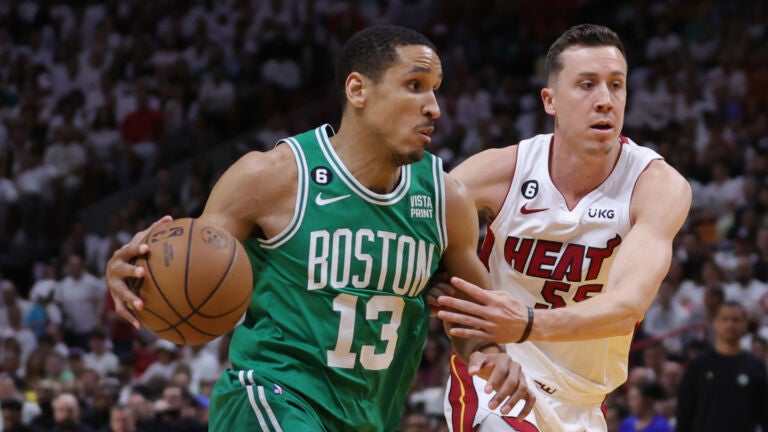 Tonight, the Celtics face the Heat in a must-win Game 5 of the Eastern Conference Finals at TD Garden. Tipoff is set for 8:30 p.m.
On Wednesday night, the Angels completed the three-game sweep of the Red Sox, defeating Boston 7-3. The Red Sox have an off-day on Thursday before facing the Diamondbacks in Arizona on Friday night.
The injury report on Malcolm Brogdon: The Eastern Conference Finals hasn't exactly been Malcolm Brogdon's best statistical achievement through four games. The 30-year-old is shooting just 35 percent from the field, and 21.4 percent from three-point range (both of which are significant drop-offs from his regular season stats).
According to a new report, part of the reason for Brogdon's current struggles could be down an ongoing injury he's been dealing with for most of the series.
Jared Weiss, a Celtics reporter for The Athletic, explained that Brogdon has been "playing through a partial tear in the tendon coming out of his right elbow that leads into his forearm."
Per Weiss, Brogdon suffered the injury while going up against Heat forward Kevin Love during Game 1. He was also reportedly dealing with elbow soreness in the same arm during the second-round matchup against the 76ers.
Since being traded from the Pacers to the Celtics in 2022, Brogdon has become an important contributor for Boston. His effectiveness coming off the bench led to his winning the NBA's Sixth Man of the Year award.
Brogdon reportedly intends to persevere despite the injury, as the Celtics try to continue climbing out of an 0-3 series hole.
Trivia: First baseman Walt Dropo became the first Red Sox player to ever win American League Rookie of the Year in 1950. Pitcher Don Schwall won it again in 1961. Since then, four more Red Sox players have won rookie of the year. Can you name them?
(Answer at the bottom).
Hint: The years they won were 1972, 1975, 1997, 2007.
More from Boston.com:
A message for Dylan Borrero: The Revolution winger will be out for the rest of the season with a torn ACL. His teammates and coaches made a video to show their support.
On this day: In 2001, Red Sox starter Hideo Nomo pitched a complete game shutout in a 4-0 win over the Blue Jays. Nomo was almost perfect: He allowed just one baserunner (a fourth inning double to Shannon Stewart), and struck out 14.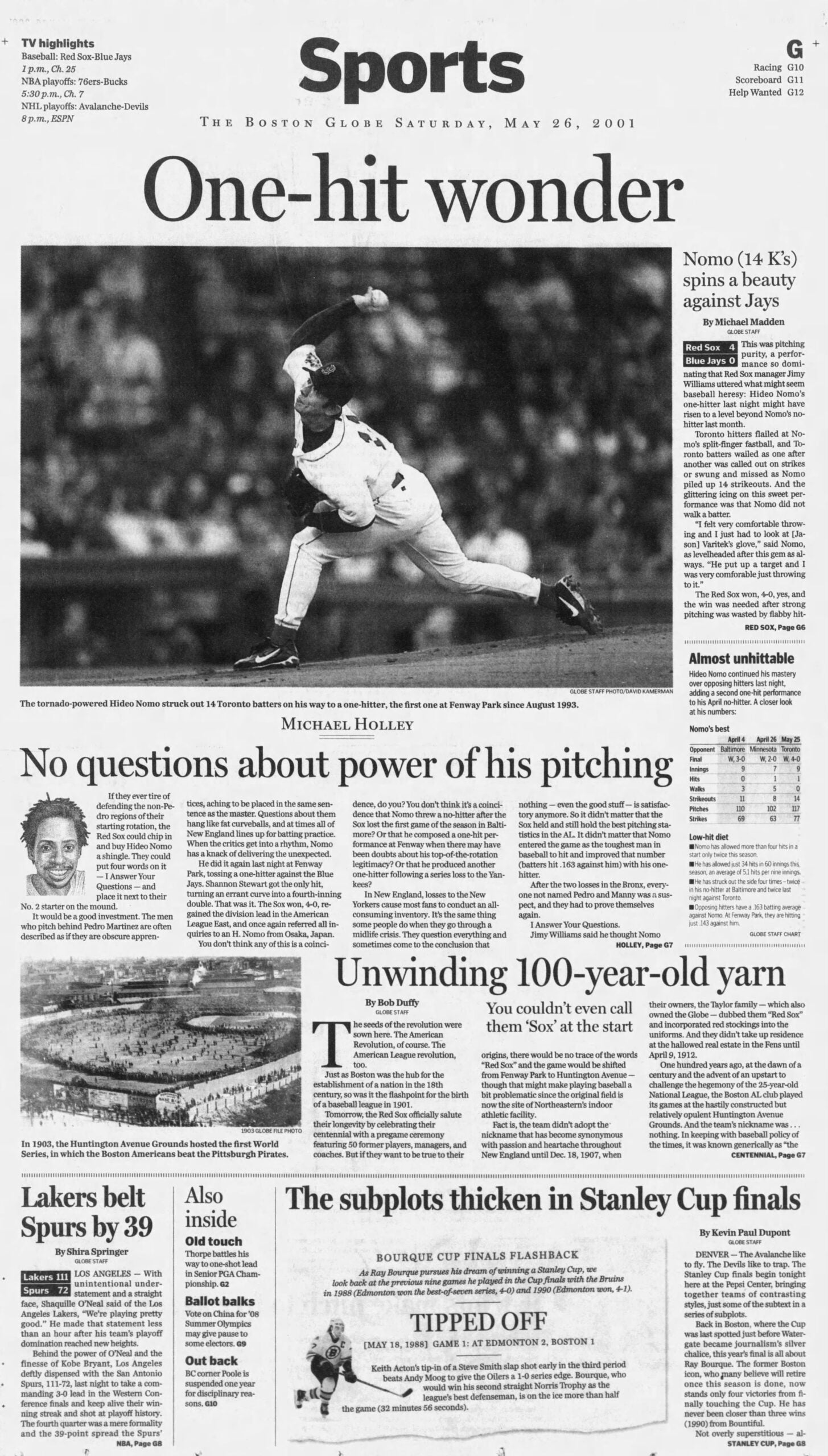 Daily highlight: Carmine Petosa helped Bryant defeat UMass Lowell 6-0 on Wednesday by fully committing to the catch (nothing but net).
Trivia answer: Carlton Fisk, Fred Lynn, Nomar Garciaparra, and Dustin Pedroia
Sign up for Celtics updates🏀
Get breaking news and analysis delivered to your inbox during basketball season.