Morning Sports Update
'It was incredible': Marlins hitters were impressed with Brayan Bello
"That guy threw a really good game," National League batting leader Luis Arraez said of Bello.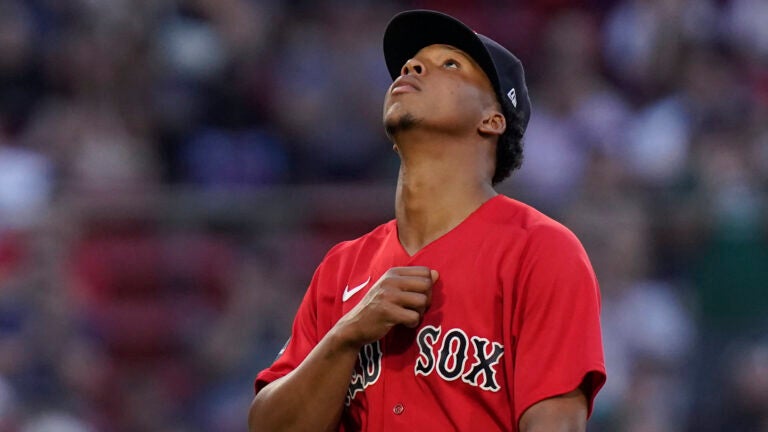 The Red Sox lost to the Marlins 2-0 on Thursday despite Bryan Bello taking a no-hitter into the eighth inning. Boston has now lost five in a row.
Tonight, the Red Sox begin a three-game series in Toronto against the Blue Jays at 7:07 p.m.
Brayan Bello left an impression on the Marlins: Though he ended up on the losing end of a tight series finale, the 24-year-old Bello pitched yet another gem for Boston on Thursday. His final line: Seven innings pitched, one run allowed, with five strikeouts.
Arguably the best proof of Bello's effectiveness came in the form of the Marlins' postgame comments.
"That guy threw a really good game," National League batting leader Luis Arraez said of Bello. Arraez went 0-for-3 against Bello, seeing his average fall from .396 to .392. "He was really nasty today."
"The sinker/fastball cut a little bit atop the zone, the changeup is real," Marlins manager Skip Schumaker told reporters of Bello. "We just couldn't get the barrel on it. Guys were frustrated, a lot of weak contact. He did a really, really good job."
Bello holds a 2.17 ERA over 49.2 innings in his last eight starts, limiting hitters to just a .189 average.
"Bello's got incredible stuff," said Marlins starter Jesús Luzardo, who struck out nine in 6.1 scoreless innings. "I know he's a young kid. I've never really seen him pitch, but I saw him pitch today and it was incredible. It was just awesome being a part of it. Kind of keeps you in the game as a pitcher. He was working quick, I was working quick, so I feel like we each had a good rhythm going. But it was awesome to be a part of that."
Despite Bello's recent dominance, the Red Sox have gone just 4-4 in his starts during that time. Still, his continued development could become a valuable building block for Boston.
"That's a really good young pitcher that's going to have a really good future in this league," Schumaker concluded.
More from Boston.com:
Starting with a bang: Red Sox prospect Ceddanne Rafaela's first hit at the Triple-A level came on a go-ahead home run in the Worcester Red Sox' 4-2 win on Thursday.
On this day: In 1908, Cy Young pitched his third career no-hitter in an 8-0 Red Sox win over the New York Highlanders.
Daily highlight: Jose Ramirez was initially called out on this attempt to steal home, but upon review he was (correctly) ruled safe.
Newsletter Signup
Stay up to date on all the latest news from Boston.com