Morning Sports Update
Adrian Phillips discussed Christian Gonzalez's potential, challenges of AFC East quarterbacks
"We've got to make sure we're dialed-in each and every week," Phillips said of the Patriots' 2023 schedule.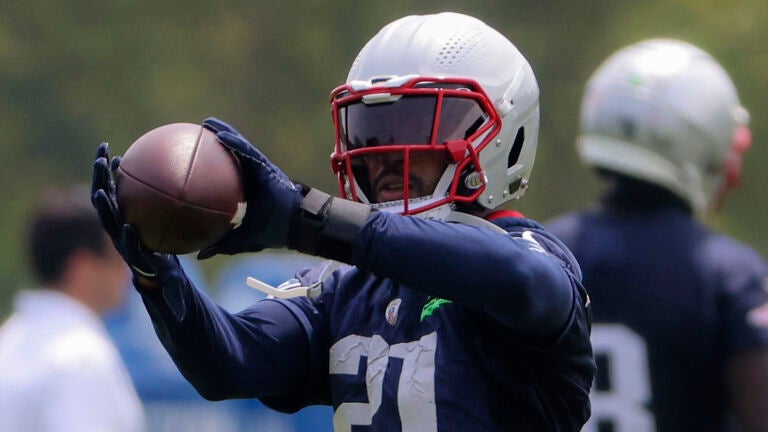 Tonight, the Red Sox begin again after the All-Star break. Boston will face the Cubs at Wrigley Field starting at 8:05 p.m.
On Saturday, the Revolution host D.C. United at Gillette Stadium. Kickoff is scheduled for 7:30 p.m.
Adrian Phillips, Christian Gonzalez, and AFC East quarterbacks: Glancing at the AFC East in 2023 — especially from a Patriots perspective — the list of quarterbacks can seem daunting.
With Aaron Rodgers added to the mix, the Patriots will be hard pressed to look at any division game as a likely win.
How do New England players feel about it?
Safety Adrian Phillips was asked about it on NFL Total Access during a Thursday interview.
"It's going to be tough," Phillips admitted. "You know our division was already tough; Buffalo's been doing their thing, Josh Allen's been balling, you've got Mike McDaniel down in Miami dialing it up, and then you get Aaron Rodgers going to the Jets, like it's crazy."
"You literally cannot take a week off," Phillips added. "I mean this is the NFL anyways, you can get beat on any given Sunday, but in the AFC alone, we're just stacked. If you look at our schedule this year, it's just stacked with a bunch of quarterbacks, a bunch of skill players who can take a slant for 80 yards. So we've got to make sure we're dialed-in each and every week."
The good news for the Patriots is the arrival of first-round pick Christian Gonzalez. The 21-year-old rookie has already impressed Phillips.
"He's a beast," Phillips said. "Just seeing him at [organized team activities] and minicamp alone, you see a guy that just really wants to be out there and get better each and every day. He doesn't really say too much. He's kind of like a silent assassin, but when he steps on the field, you feel the confidence from him. He want to go out there and make that play.
"That's just another weapon added to our defense," the veteran safety said of the first-year cornerback.
While it's still the summer, the start of the 2023 season is closing in. The Patriots begin training camp practices on July 26.
Trivia: Adrian Phillips has one sack in his NFL career. Can you name the quarterback he recorded it against?
(Answer at the bottom).
Hint: He was the first left-handed quarterback drafted since Tim Tebow.
More from Boston.com:
The Red Sox 2024 schedule is out:
On this day: In 1956, veteran Red Sox lefty Mel Parnell pitched a no-hitter in a 4-0 win over the White Sox, the team's first since 1923. Parnell, 34, was in the final year of his career. Like the Red Sox of the 1950s, he was a player grappling with the passage of time, and how a once-promising era had slipped away in part (especially in Parnell's case) due to injury.
But on that day, at least, Parnell was able to turn back the clock, methodically working his way through White Sox batters. He yielded just two baserunners (both on walks).
Unfortunately, his playing career would end after '56, curtailed when he underwent surgery to repair a torn nerve. Yet for at least that day in July, Parnell gave the Fenway Faithful a true glimpse of greatness.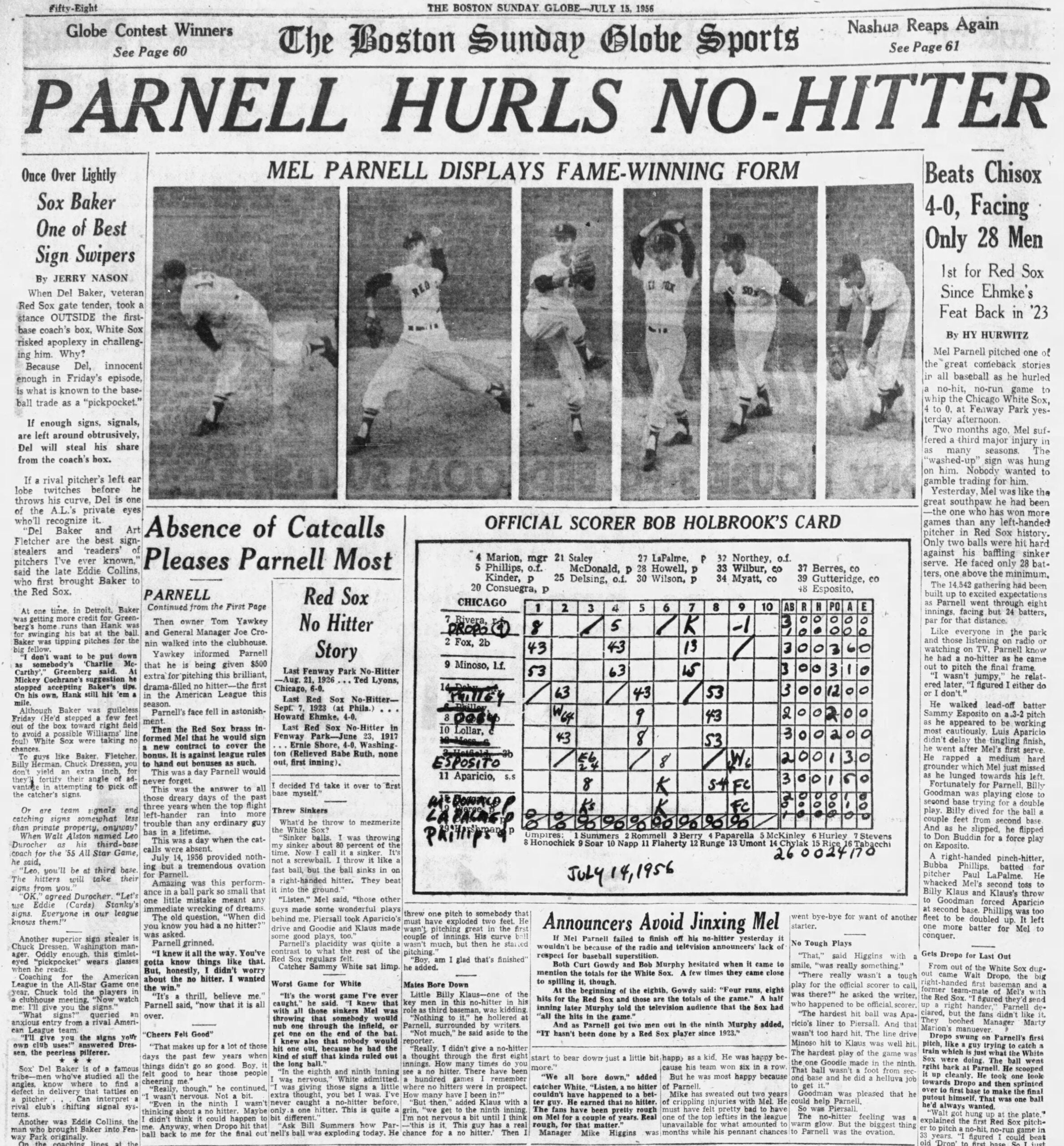 Daily highlight: Enjoy this outrageous backhand winner in Wimbledon mixed doubles from Joran Vliegen.
Trivia answer: Tua Tagovailoa