Morning Sports Update
Rodney Harrison discussed 'scared' Zach Wilson, why he isn't counting out 0-2 Patriots
Harrison said that it's still "early," and that he won't "bury a team after a couple of weeks."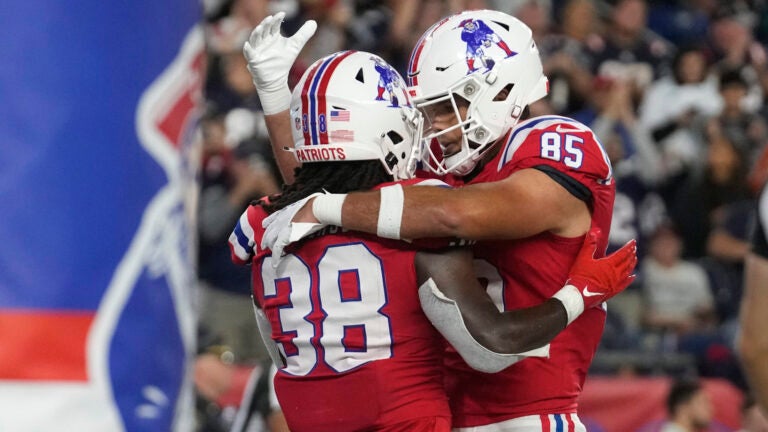 Rodney Harrison's take on the 0-2 Patriots: Despite the Patriots opening the season with a pair of defeats, former New England safety Rodney Harrison is reserving judgement.
Speaking with MassLive's Karen Guregian on a recent episode of the "Eye On Foxborough" podcast, Harrison — now an analyst for NBC Sports — explained why he thinks it would be foolish for Patriots fans to quickly write off the team's chances of turning things around.
"It's dumb for fans to sit there and say that," he said. "It's just stupid. I mean, if you know anything about coach Belichick — you know every single week, I don't care what the record is — they're going to fight and claw."
Harrison pointed to the opponents the Patriots have played, observing that both the Eagles and Dolphins are talented 2-0 teams.
"They've giving themselves a chance to win against two good teams back to back," he added. "Both of these teams should be in the playoffs, that they lost to. These are good football teams."
"I don't get it. You bury a team after a couple of weeks. I mean, obviously there's a learning curve," said Harrison. "Just like Christian Gonzalez being a young player. There's a learning curve on defense as well. You're trying to figure out what you have on defense. What do you have on offense? It's early."
The good news for New England is that the matchup could be easier in Week 3, when the Patriots will face the 1-1 Jets. With Aaron Rodgers out for the season after suffering a torn left Achilles in the opening game of the season, New York will be starting backup quarterback Zach Wilson.
On the subject of the Jets, Harrison was blunt.
"I don't think they're very good," Harrison told Guregian, rationalizing that he doesn't think New York is a playoff team without Rodgers and "the hope that he brings."
Wilson, who will start on Sunday, currently has two touchdown passes and four interceptions in two games along with a 54.2 completion percentage.
"It just looks like this kid is scared to death," Harrison ventured. "He's got the weight of the world on him. He's playing in New York, the most scrutinized media market in the world. And I don't think it gets any better. I think it just continues to go until they make a change."
Trivia: According to Pro Football Reference, Rodney Harrison scored four touchdowns in his career. The only one he scored with the Patriots was also the only one to come in the playoffs. Can you name the quarterback he intercepted on the play?
(Answer at the bottom).
Hint: The quarterback in question was one of four picked in the first round of the 2004 draft, along with Eli Manning, Philip Rivers, and J.P. Losman.
More from Boston.com:
Could Bill Belichick end up on a "Hot Ones" episode? According to host Sean Evans, it's been discussed.
On this day: In 1913, local amateur golfer Francis Oimet won the U.S. Open. Living in a home directly across from the 17th hole of The Country Club, the Brookline native overcame the odds to defeat champion British golfers Harry Vardon and Ted Ray, all with the services of 10-year-old caddie Eddie Lowery.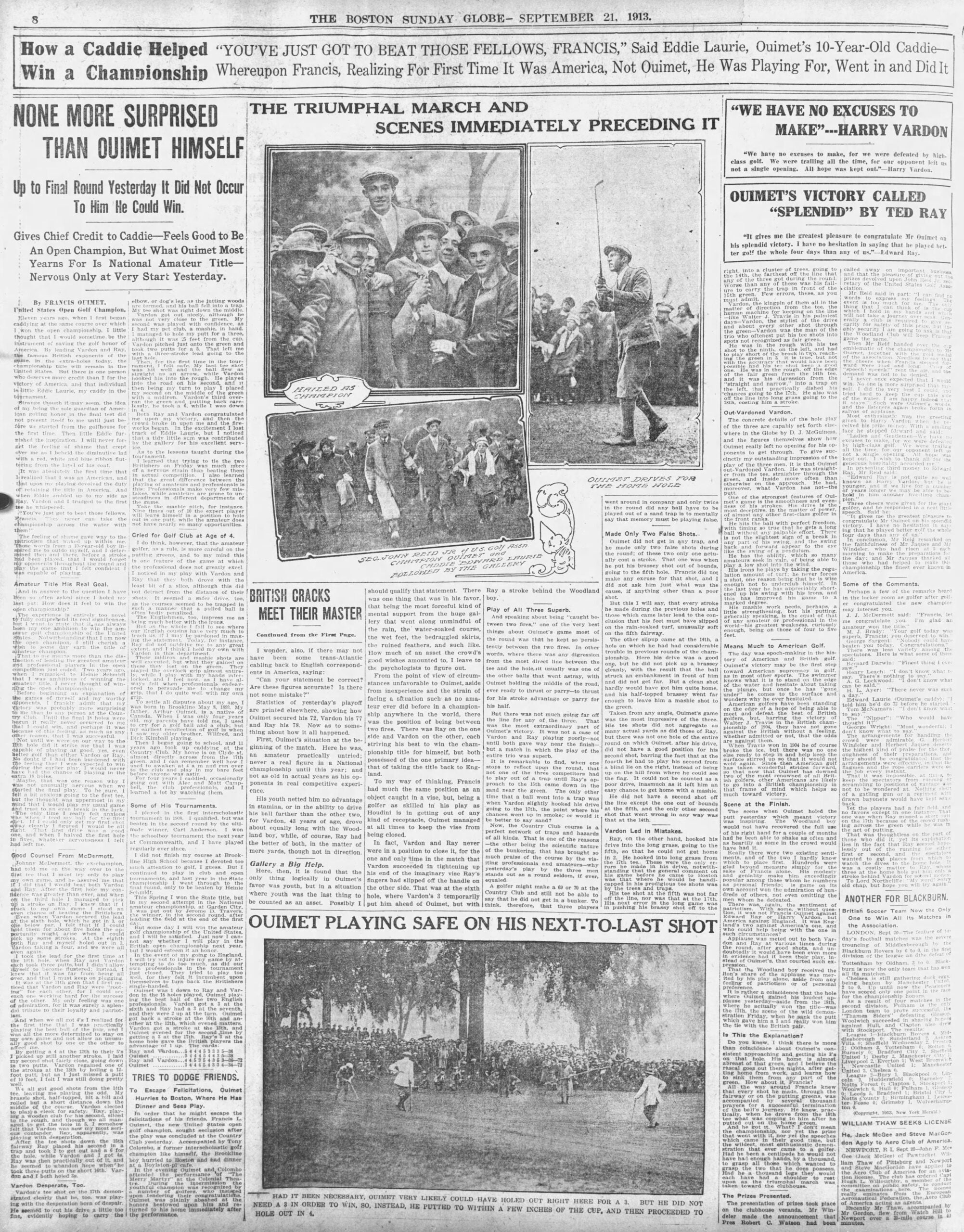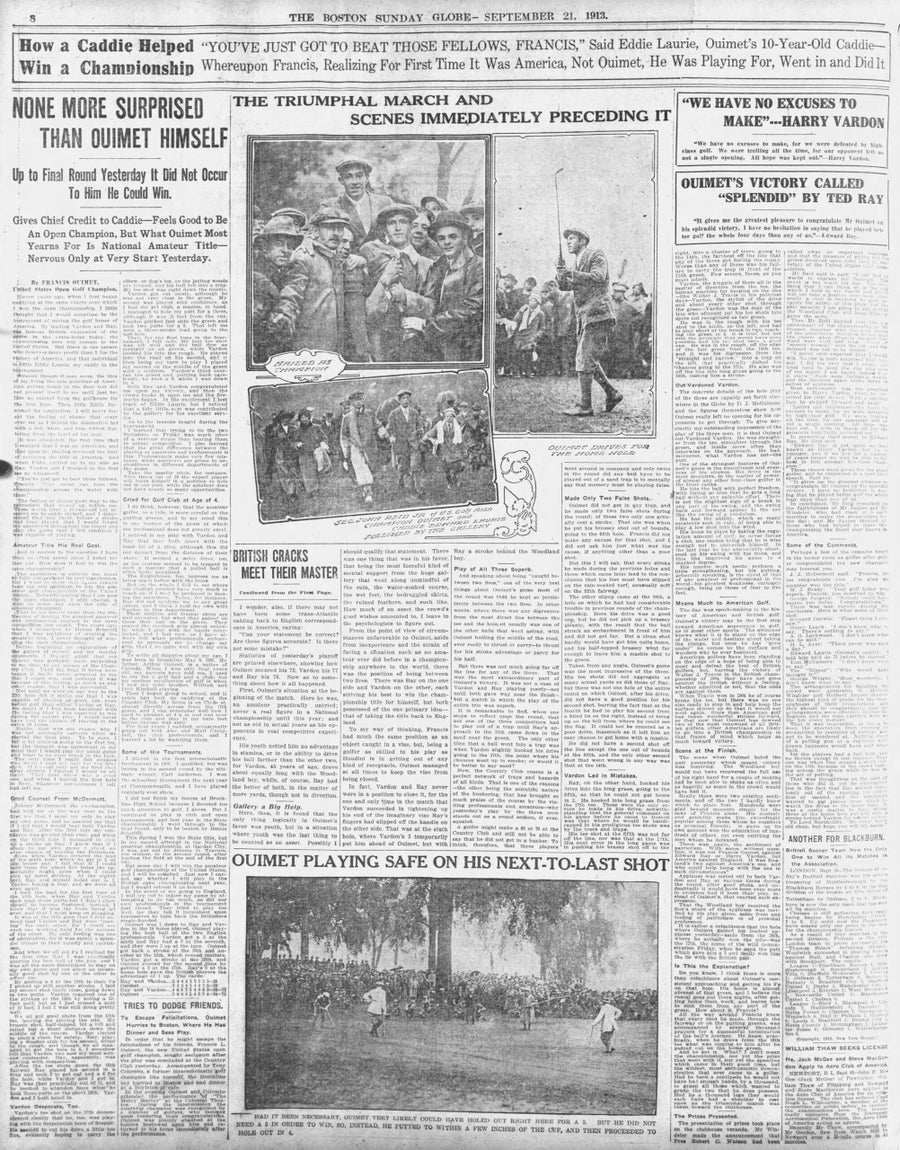 Daily highlight: Lazio goalkeeper Ivan Provedel scored in the 94th minute to give the home team a dramatic last-second equalizer in a 1-1 draw with Atletico Madrid on the first day of UEFA Champions League group play.
Trivia answer: Ben Roethlisberger
Sign up for Patriots updates🏈
Get breaking news and analysis delivered to your inbox during football season.