Morning Sports Update
Christian Gonzalez is already being compared to an All-Pro cornerback
"That smooth, that polished, that good."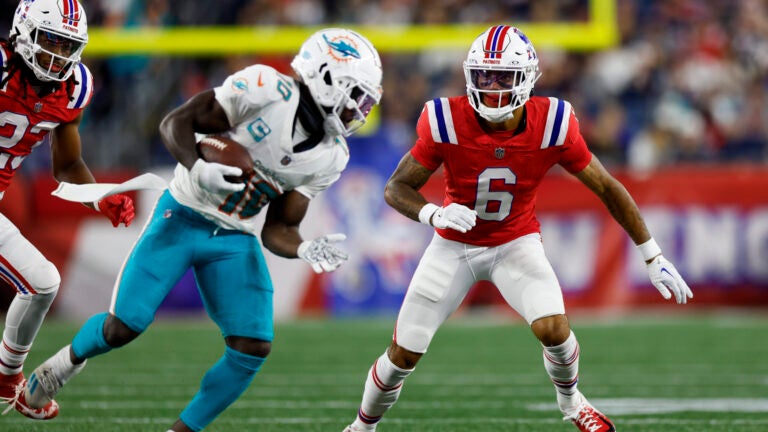 Christian Gonzalez is already earning a strong reputation: The Patriots were thrilled when cornerback Christian Gonzalez — touted as a top-five talent — fell to New England at the 17th pick in the 2023 NFL Draft. Three games into his NFL career, the rest of the league is increasingly taking notice of his talent.
Gonzalez faced as tough a start to his career as any other cornerback in the league through three weeks. He matched up against DeVonta Smith and the Eagles in Week 1, Tyreek Hill and the Dolphins in Week 2, and Garrett Wilson and the Jets in Week 3. He excelled in each game, earning praise from players like Hill, who simply noted Gonzalez is "real good."
On top of being named the Defensive Rookie of the Month, Gonzalez is already seen as a potential difference-maker in the looming matchup with the Cowboys on Sunday at 4:25 p.m.
Speaking about top Dallas wide receiver CeeDee Lamb, ESPN analyst Ryan Clark predicted that Gonzalez would provide blanket coverage.
"Christian Gonzalez will be lined up wherever he is the entire day," Clark said of Lamb.
After showing several examples of Gonzalez's success in the early weeks, Clark had one conclusion.
"This is a dude that can absolutely ball," he explained. "And he's able to do it in different dimensions, whether it's press coverage, off-coverage, even in zone. You're going to see him locked up with CeeDee Lamb in many of these cases, sometimes with help, sometimes without. So, the Dallas Cowboys are going to have to find a way to do something different than what they've normally done with CeeDee throughout the first three weeks."
He also compared Gonzalez to another elite NFL cornerback.
"If I had to compare him to anybody, I'd compare him to [Patrick] Surtain II," said Clark, "who we know right now is a top-five cornerback in this league, and maybe number one last year. That smooth, that polished, that good."
Trivia: Can you name the two cornerbacks who share the Patriots' all-time regular season interceptions record?
(Answer at the bottom).
Hint: One led the NFL in interceptions twice (1998, 2005), while the other was a first-round pick in 1977.
Scores and schedule:
The Red Sox lost to the Orioles 2-0 on Thursday as Baltimore clinched the American League East crown. The two teams play against tonight (7:05 p.m. at Camden Yards).
Also tonight, the Connecticut Sun host the New York Liberty in Game 3 of the WNBA Semifinal at 7:30 p.m. The series is tied 1-1.
More from Boston.com:
Dog on the pitch: During the closing moments of a Liga de Expansión MX game, a dog ran onto the field and grabbed the ball. Despite frantic efforts from field staff, the pitch invader proved enjoyably elusive.
On this day: In 1998, the Red Sox ended a 13-game postseason losing streak that stretched back to the 1986 World Series by defeating Cleveland 11-3 in Game 1 of the American League Division Series.
Mo Vaughn tied a series record with seven RBIs, swatting two home runs and totaling three hits. Nomar Garciaparra added a home run of his own, and Pedro Martinez struck out eight in seven innings.
This would prove to be the high-water mark for the 1998 Red Sox, who lost the next three games and were eliminated. However, Boston gained revenge on Cleveland the next season, rallying from a 2-0 deficit to win the 1999 series 3-2.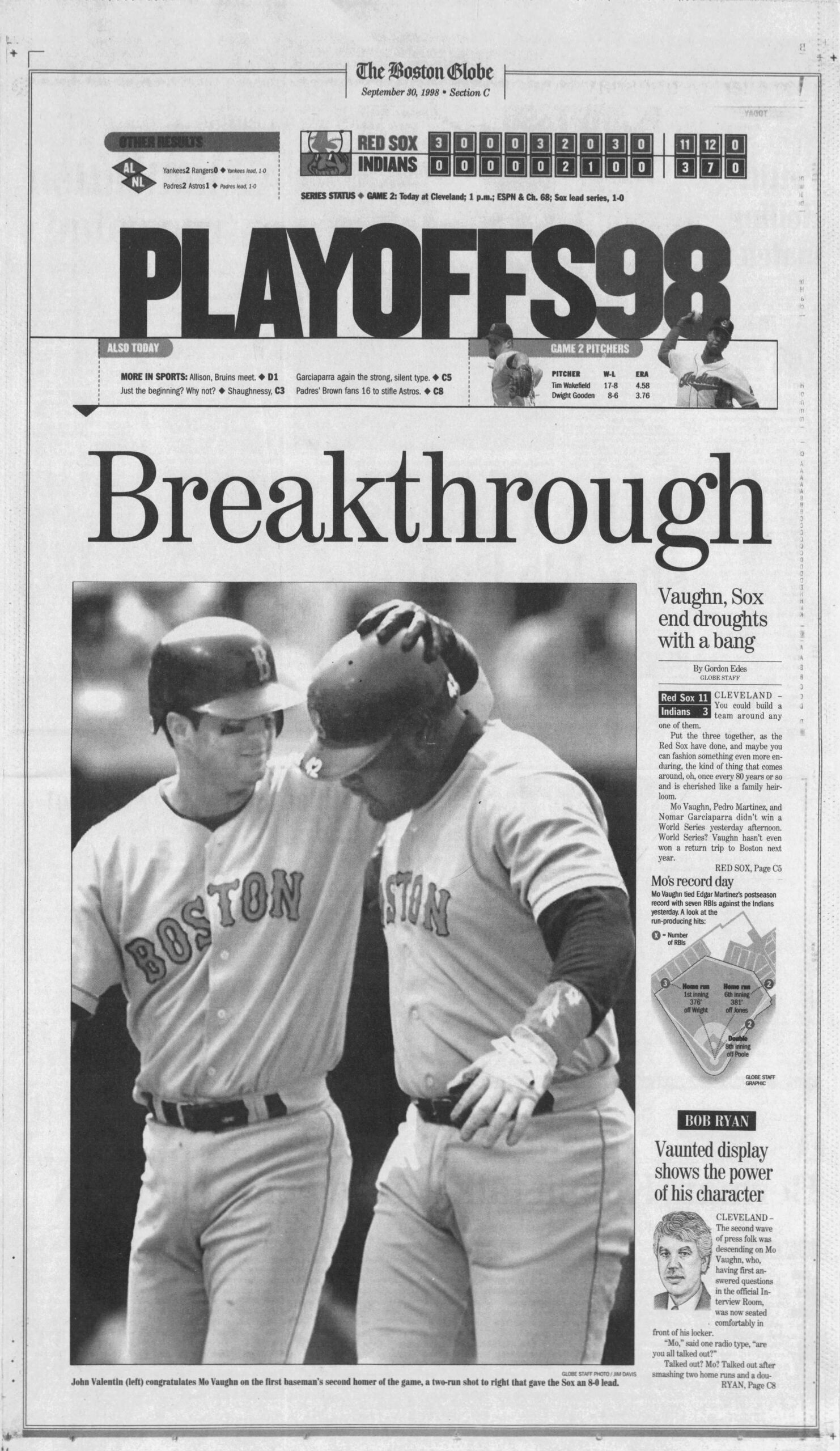 Daily highlight: Margaret Rabbitt scored on a bicycle kick for George Washington, though it was only a consolation goal in a 3-1 loss to St. Joe's.
Trivia answer: Ty Law, Raymond Clayborn
Sign up for Patriots updates🏈
Get breaking news and analysis delivered to your inbox during football season.