Morning Sports Update
Rex Ryan and Tedy Bruschi traded harsh critiques of Bill Belichick and the Patriots
Bruschi also said more about why he doesn't want Belichick to keep coaching if his primary goal is Don Shula's all-time wins record.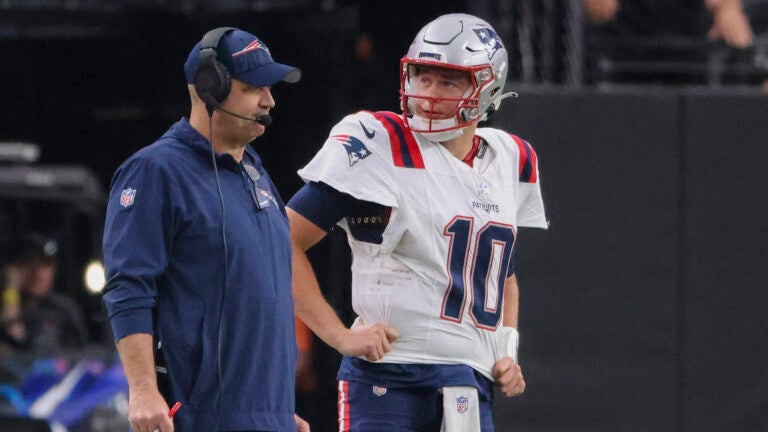 Rex Ryan's ruthless assessment of the Patriots, and Tedy Bruschi's thoughts: After a third straight Patriots loss — this time a 21-17 defeat against the Raiders — it wasn't a surprise that pundits picked apart Bill Belichick's team on Monday morning.
"This team sucks," said ESPN analyst and former head coach Rex Ryan during a particularly blunt "Get Up" segment he did alongside former Patriots linebacker Tedy Bruschi.
"I'm telling you, they stink. They absolutely stink. Where's the fight?" Ryan questioned. "Where's the energy? Where's the passion? I don't see it."
Bruschi rebutted Ryan's charge about the team lacking spirit.
"Did you see the Jabrill Peppers play? It's there" he said of the Patriots' intensity, referencing the New England safety's hit on Davante Adams that led to Jahlani Tavai's interception.
Still, even Bruschi acknowledged there wasn't a ton of evidence.
"That's the only life I saw," he admitted. "So it's there. Listen, to start the game with two penalties, to finish the game with three penalties, that is a sign that Bill isn't reaching these guys."
Ryan, a former defensive coach, made an exception for how the Patriots' unit has fared.
"I think he's still getting to their defense," Ryan said of Belichick. "I can say it because, look, I believe this team is terrible. I really do, but Belichick is doing a tremendous job, especially on defense. This defense is playing great. They're not the ones not playing with energy and passion. It's the other side. I don't see it."
Bruschi cited former undrafted free agent Jakobi Meyers, who the Patriots let go in free agency, as the "perfect example of 'the Patriot Way.'" Meyers, who signed for the Raiders, caught five passes for 61 yards and a touchdown on Sunday.
"He developed in your system, and you let him go," Bruschi said of Meyers. "What that does to the locker room [and the] players is this is a guy you've been asking all of us to [emulate]. Do your job, get better every single day, but he didn't get rewarded properly."
Citing the similar contract that the Patriots eventually gave to another wide receiver (JuJu Smith-Schuster), Bruschi noted the effect it might have had on the locker room.
"We don't know this guy, he played for another team," Bruschi said, placing himself in the perspective of current Patriots players. "We had a guy [in Meyers] that we sculpted ourselves out of clay, and you let him go. It's a downer, all I'm seeing. That brought down morale. So Jakobi Meyers not being there is one of the mistakes I'll point to where Bill…that's a guy you needed right there."
Bruschi reiterated comments about Belichick's future that he made on ESPN's Sunday "NFL Countdown" show.
"I think Bill Belichick is considering it, and I also think Robert Kraft is the one that has to start to consider is it time to move on," Bruschi said of this potentially being Belichick's final season. "Right now, if they get a top-five [draft] pick, Mr. Kraft has to decide if Bill is the right one to take one of those three, four quarterbacks that you can possibly get, and if he wants to start over with Bill. That's Mr. Kraft's decision."
Looking ahead, the ex-Patriot reminded his coach not to prioritize the wrong thing as Belichick chases Don Shula's all-time record of head coaching wins.
"That's never what I knew Bill to coach for," said Bruschi of Belichick's pursuit of the record.
"Is it all about Shula? Because if it is, we really have to look in the mirror and say where are we going in the future, and that's a tough decision for Mr. Kraft."
Scores and schedule:
The Patriots lost to the Raiders 21-17 on Sunday, falling to 1-5 on the season (and last place in the AFC East). New England will host Buffalo next Sunday at 1 p.m.
The Bruins will be back on Thursday to play the Sharks in San Jose at 10:30 p.m.
And the Celtics play another preseason game on Tuesday against the Knicks at TD Garden.
More from Boston.com:
Bill Belichick's press conference from Monday: The Patriots' coach discussed several topics, including Mac Jones, Malik Cunningham, and the ongoing problems of starting games poorly.
On this day: In 1964, the Patriots and Raiders played to a 43-43 tie at Fenway Park. Quarterback Babe Parilli threw for 422 yards, with four touchdowns (but also four interceptions).
"The most exciting football game in Boston history," declared a Globe recap.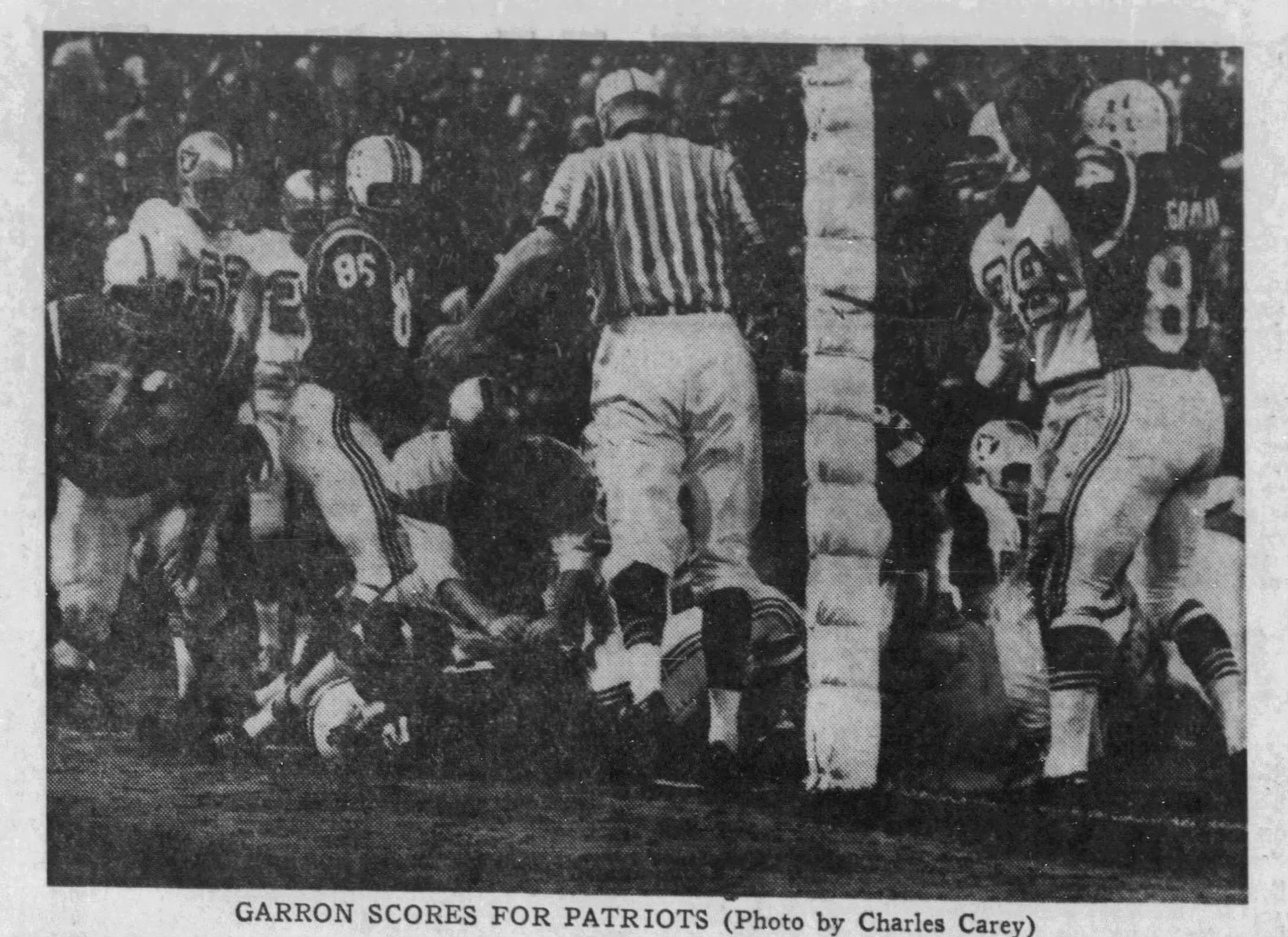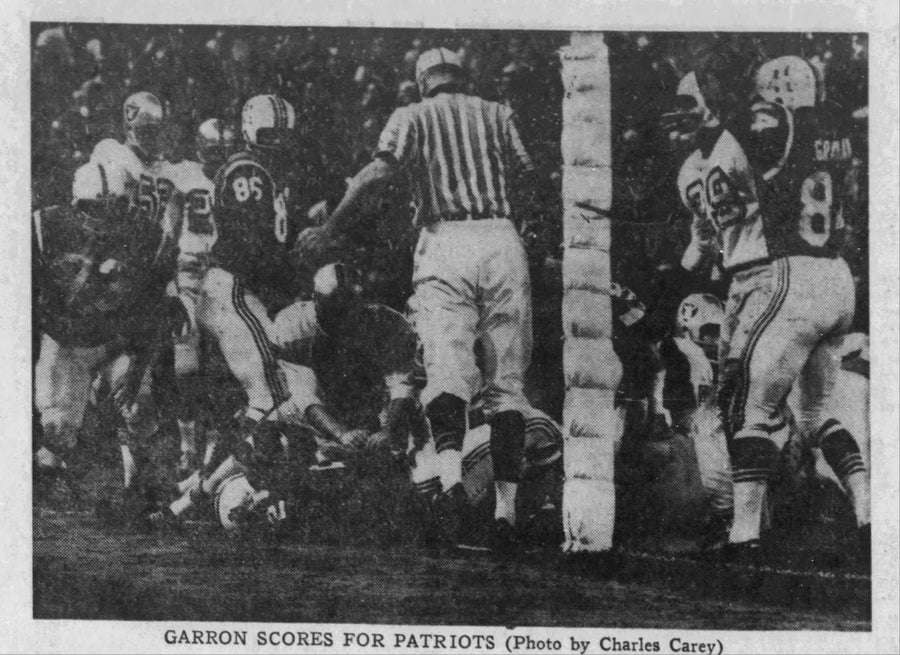 Daily highlight: Rangers rookie Evan Carter made a clutch catch to help halt an Astros rally in Game 1 of the ALCS on Sunday.
Sign up for Patriots updates🏈
Get breaking news and analysis delivered to your inbox during football season.