National
Former UMass player will be first openly gay player in NCAA Tournament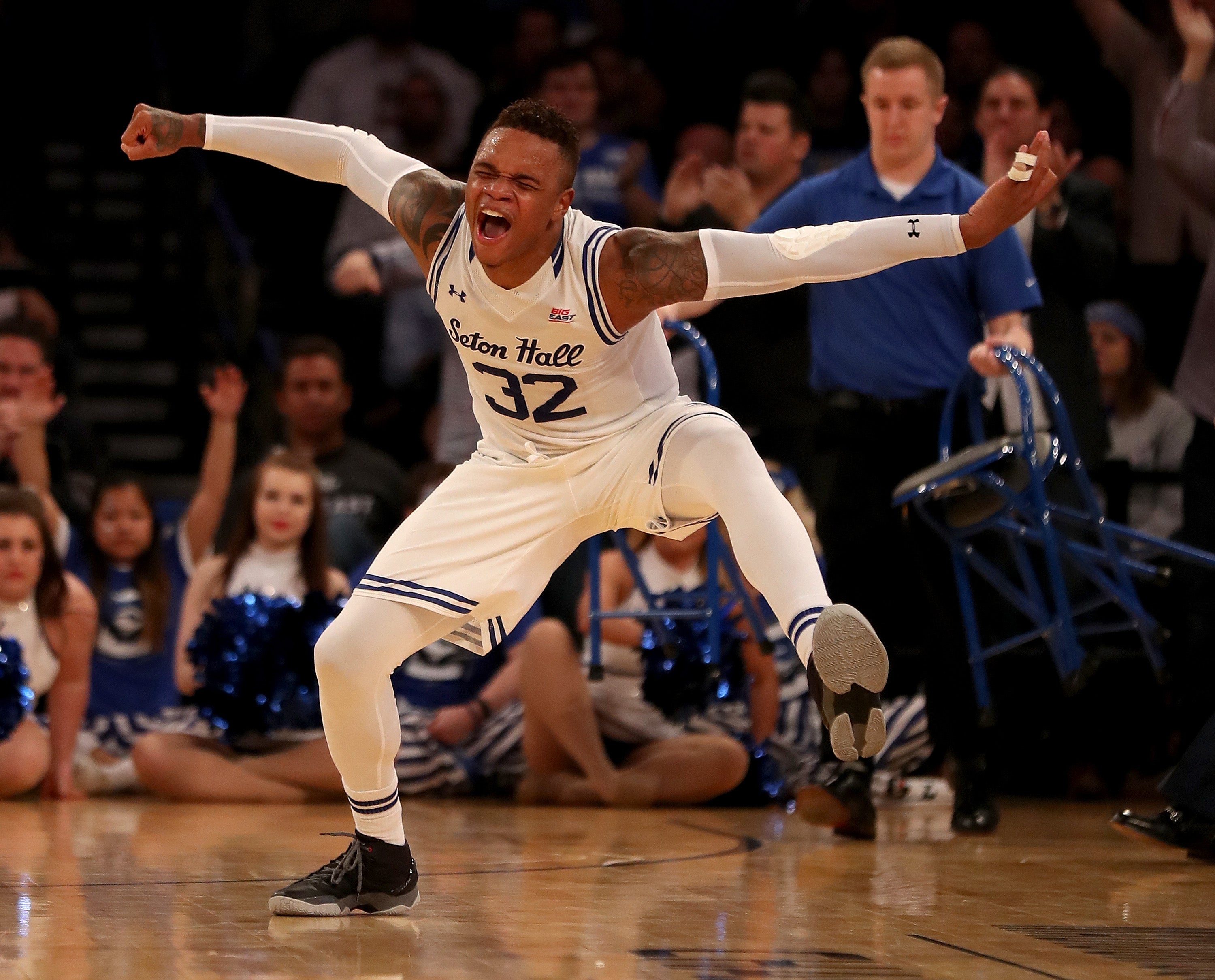 The 2016 NCAA Tournament will include its first openly gay player, Derrick Gordon.
The Seton Hall senior guard put up 10 points in the Pirates' 69-67 upset of No. 2-ranked Villanova in the Big East tournament championship on Saturday. The victory clinched the Pirates' first NCAA tournament appearance since 2006.
Gordon transferred from UMass after coming out on April 9, 2014. He thought the move to the Big East conference gave him a better chance to showcase his talents for the NBA. And while he's open with his sexuality, he prefers talking basketball, and did not give an interview about his historical presence as the first openly gay player in the tournament.
"For us, the fact that he's gay is an old story,'' Seton Hall coach Kevin Willard said last summer, via USA Today. "These kids know about Derrick, they're on social media and are very informed. This generation of athletes are much more educated on the gay athlete. I think the attention is brought on by adults. We make it a bigger deal. Some of these kids can teach us a lesson on how to handle this type of stuff.''
Gordon has been a rotational player for the Pirates during the 2015-16 season, and averages 7.9 points and 3.2 rebounds off the bench. This appearance in the tournament will be the second in his career — he was not openly gay during his sophomore season when the UMass Minutemen made the tournament.
New England college mascots
[bdc-gallery id="655041″]