NBA
Optimism remains as NBA CBA talks near critical deadline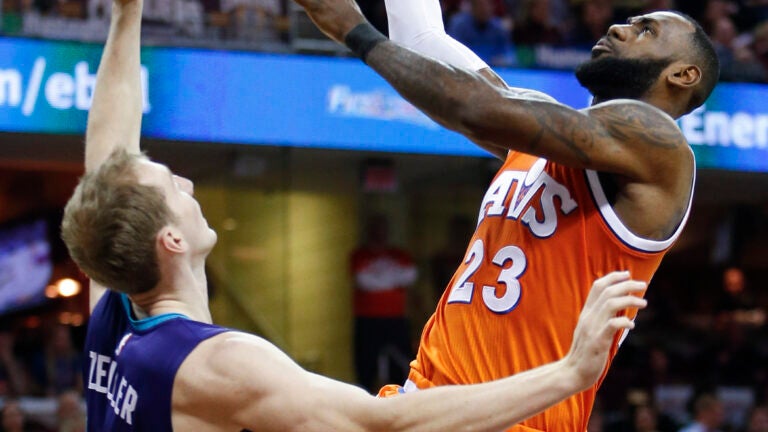 After months of optimism surrounding a potential new collective bargaining agreement that would allow the NBA and the players' union to avoid another work stoppage, the momentum has slowed a bit as a critical date approaches.
Both sides have until 11:59 p.m. on Thursday to opt out of the current deal. If that were to happen, they would have until the end of June to negotiate a new contract. Neither the owners nor the players believe it will get to that point, with both sides seeking a deal to ensure the league keeps enjoying skyrocketing revenue and rising television ratings.
"We're working tirelessly," union president Chris Paul said this weekend.
Many of the major parts of the deal have been addressed, including keeping the basketball-related income split the same as it is in the current agreement. There was a belief in early November that an accord could be struck by Thanksgiving, but the complex negotiations have carried on well into December.
There remain a few issues for the sides to settle before a deal can be voted on, and the owners overseeing the league's side of the negotiations planned to meet on Monday for a progress report. If the two sides do not agree to a deal by the deadline, they could implement an extension to give them extra time.
While union vice president Carmelo Anthony told ESPN that he was "skeptical" that a deal would get done by Thursday, there remained a healthy amount of optimism from both sides of the negotiating table that a deal will eventually be reached.
"We still got a few days," union vice president LeBron James told reporters in Cleveland on Saturday. "Obviously, our game right now is the best it's ever been, from where it is right here domestically to all the way around the world, so hopefully both sides come to an agreement."
___
GRIZZLIES ROLLING
When Mike Conley was diagnosed with a back injury that was expected to keep him out at least six weeks, the consensus was that the Memphis Grizzlies would have a difficult time remaining in the Western Conference playoff picture. But "Grit 'n Grind" has always been much more than just a catchy slogan for the Grizzlies, who have once again refused to give in when misfortune strikes.
Memphis (17-8) has won six straight since Conley went down, climbing to fifth place in the West, just a half-game behind Houston and the Los Angeles Clippers. First-year coach David Fizdale has inserted little-known Troy Williams into the starting lineup for Conley, while veterans Tony Allen, Marc Gasol and Zach Randolph have all stepped up their games to pick up the slack.
The Grizzlies are also missing free agent prize Chandler Parsons (knee) and veteran Vince Carter (hip), but they thumped the Golden State Warriors on Saturday by 29 points, the first time they won a game by more than five points during this streak.
___
THE WEEK AHEAD
A look at some games to watch this week:
Memphis at Cleveland, Tuesday: The red-hot Grizzlies face the rolling Cavs in a home-and-home back-to-back starting at Quicken Loans Arena on Tuesday night.
Minnesota at Chicago, Tuesday: Timberwolves coach Tom Thibodeau coaches in Chicago for the first time since he was fired by the Bulls in an acrimonious split two years ago.
New York at Denver, Saturday: It's been six and half years since the trade, but it's always worth watching when Carmelo Anthony returns to face the Nuggets.
Oklahoma City at Portland, Tuesday: The human triple-double against Damian Lillard? Sign us up.
___
STAT LINE OF THE WEEK
Klay Thompson, Golden State Warriors: 60 points, 21-33 FG, 8-14 3s, 29 minutes. The Splash Brother may be the most explosive player on Golden State's star-studded roster, and proved it with an incredible scoring binge in just three quarters of work. Had coach Steve Kerr played him in the fourth quarter, Kobe Bryant's 81 points were certainly in jeopardy.
___
This story has been corrected to show CBA deadline is Thursday.