NBA
Kyrie Irving reportedly wants trade out of Cleveland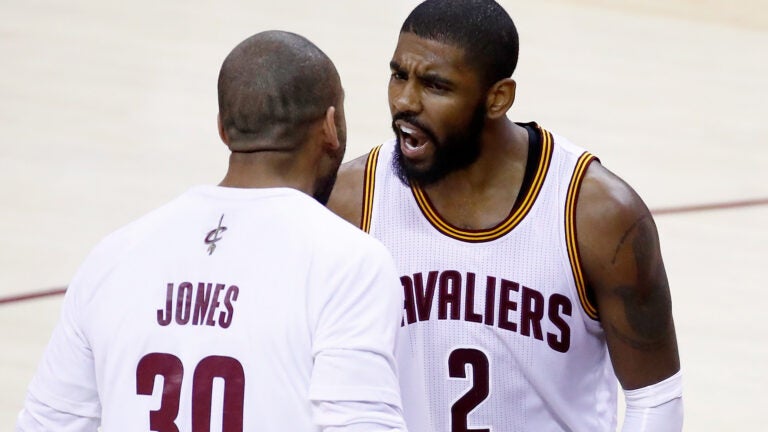 All-Star guard Kyrie Irving has requested that the Cleveland Cavaliers trade him, according to several reports.
Irving is seeking a destination where he could have a more prominent role, according to ESPN, which also reported that Irving made the request to Cavaliers owner Dan Gilbert last week.
Kyrie Irving asked the Cavs to trade him in a meeting last week, sources told ESPN. Story posting on https://t.co/b8H6X39PKb shortly

— Brian Windhorst (@WindhorstESPN) July 21, 2017
Kyrie Irving's agent, Jeff Wechsler, tells ESPN that they had meeting w/ Cavs on Irving's future with team and wouldn't comment on contents. https://t.co/ix0bQrD5TJ

— Adrian Wojnarowski (@wojespn) July 21, 2017
Irving has played six seasons in the NBA. The four-time All-Star teamed with LeBron James to lead the Cavaliers to the NBA title in 2016, and Cleveland lost in a Finals rematch with the Warriors in June.
According to another ESPN report, Irving's preference would be a trade to the Knicks, Spurs, Heat, or Timberwolves.
ESPN Sources: On Kyrie Irving front, Cavs were given four preferred landing spots: New York, Miami, San Antonio, Minnesota.

— Chris Haynes (@ChrisBHaynes) July 21, 2017
James, ESPN reported, was "blindsided and disappointed.'' by Irving's request.