NBA
Jeremy Lin defends his dreadlocks and encourages discourse in response to Kenyon Martin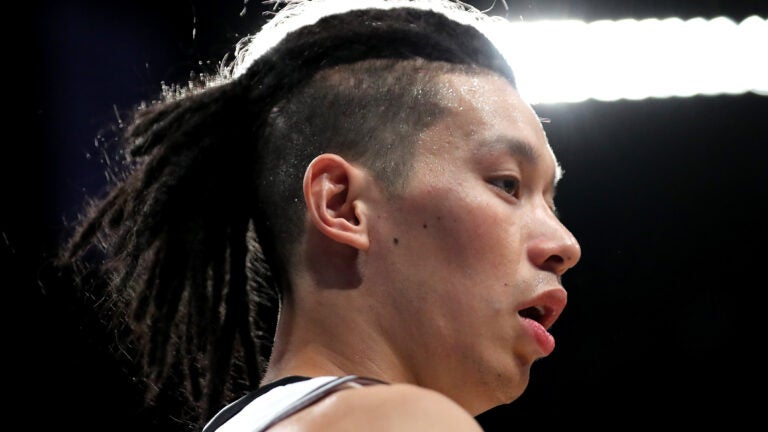 Having fashioned his hair countless ways, Jeremy Lin decided that his current do called for an explanation. The Brooklyn Nets point guard, who now sports dreadlocks, published an essay in the Players' Tribune on Tuesday to delineate his backstory of the somewhat contentious hairstyle.
"At first I didn't see the connection between my own hair and cultural appropriation," he wrote, emphasizing that he is well-aware of people incorrectly adopting elements of Asian culture. "I know how it feels when people don't take the time to understand the people and history behind my culture."
Because of his experiences, Lin emphasized that he would "never want to do that to another culture." In spite of the former Harvard student's thoughtful piece on how the dreadlocks came about, retired NBA player Kenyon Martin still took issue with Lin's stylistic choices.
"Do I need to remind this boy that his last name Lin?" Martin said, as he made a face in an Instagram video. "Like, come on, man. Let's stop it with these people. There is no possible way he would've made it on one of our teams with that bulls— on his head."
He continued: "Come on, man. Somebody need to tell him, like, 'Alright, bro. We get it. You wanna be black. Like, we get it. But your last name is Lin."
In response to Martin's comments, Lin commented:
"Hey man, it's all good. You definitely don't have to like my hair and definitely entitled to your opinion," Lin wrote. "Actually I legit grateful you sharin it tbh. At the end of the day, I appreciate that I have dreads and you have Chinese tattoos bc I think its a sign of respect. And I think as minorities, the more that we appreciate each other's cultures, the more we influence mainstream society. Thanks for everything you did for the Nets and hoops … had your poster up on my wall growin up."
Martin later posted a follow-up video, claiming that his earlier remarks were intended to be taken as a joke.
"That man grown, that man can rock whatever hairstyle he want to rock," he said. "That don't mean I have to like it or agree with it."
Following the Nets-Heat preseason game on Thursday night, Lin elaborated on the issue in a postgame interview. His concluded his thoughts with hopes that people could care about issues that aren't related solely to their own racial group.
"If Asians are able to passionate about issues that aren't just related to Asians, if African Americans are able to be passionate about issues that aren't just related to African Americans, I think we'll see something big start to happen," he said. "I think we'll be able to influence mainstream society and that's the ultimate goal."
https://twitter.com/APOOCH/status/916132824218066944