NBA
Lonzo Ball expects first matchup against Kyrie Irving to be 'difficult'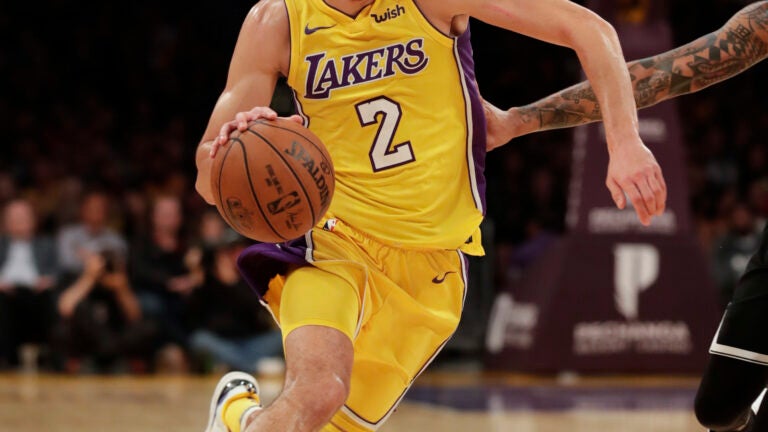 According to Lakers rookie Lonzo Ball, the Celtics-Lakers rivalry is "coming back."
The two teams are scheduled to face off at the TD Garden on Wednesday night for their first of two regular-season meetings. And Los Angeles' first-round draft pick is looking forward to his first experience on Boston's parquet, seeing the evening as an opportunity to "try and live that legacy on."
But Ball, 20, understands facing Kyrie Irving will be a challenge.
"It's going to be difficult. He's one of the best guards in the NBA," Ball said of the matchup. "In the past, I was a fan. But now, we're going against each other, so I gotta go out there and do what I was brought here to do."
The 9-2 Celtics will be looking to extend their nine-game winning streak against the 5-5 Lakers. When asked if he feels the need to justify his draft selection against fellow rookies, such as Jayson Tatum, Ball shook his head.
"I just focus on my team, go out there, and try to help them win."
The 6-foot-6 point guard also shared his general thoughts on the rivalry, and said his father, LaVar, introduced it to him.
"For me, it starts with Magic [Johnson] and [Larry] Bird," he said. "My dad used to show me the hardwood classics for them. Those battles were great, especially in the finals."
He added that he also remembers the heated competition between the two teams in the 2008 and 2010 NBA Finals: "KG and all them versus Kobe. The rivalry is great."
https://twitter.com/JoeGiza/status/928331265132171265