NBA
Bill Russell 'proud' of LeBron James and Kevin Durant for 'speaking truth against racism'
"I have never and would never shut up and dribble."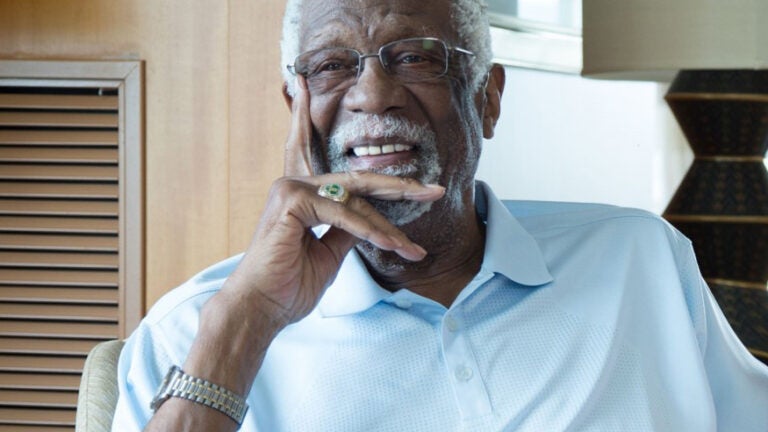 After LeBron James and Kevin Durant were told to "shut up and dribble" by Fox News host Laura Ingraham, Celtics legend Bill Russell spoke out in their defense.
The Hall of Fame center, who frequently advocated for civil rights causes during his own 13-year career (as well as in the decades afterward), took to Twitter to say that he would "never shut up and dribble."
Proud of @KingJames & @KDTrey5 for speaking truth against racism ! I have never & would never #ShutUpAndDribble Thank You to @KingJames for all your amazing work @LJFamFoundation keep it up #FactCheck @NBA https://t.co/vF1gyDr2Uv

— TheBillRussell (@RealBillRussell) February 18, 2018
Russell also thanked James for the continued work of his foundation, which recently opened a school in Akron, Ohio (where James is from).
The controversy with James, Durant, and Ingraham began when the Fox host called out James regarding his comments about President Trump. In an interview with ESPN's Cari Champion (and with Durant sitting next to him), James said Trump "is someone who doesn't understand the people, and really don't give a f*ck about the people."
Ingraham did a segment on her show about James's comments. She derided his speech as "barely intelligible" and asked, "Must they run their mouths like that?" She then paraphrased a familiar critique of hers in regards to celebrity comments about politics, telling James and Durant to "shut up and dribble."
'Shut up and dribble' — Fox News's Laura Ingraham to LeBron and Kevin Durant after their criticism of President Trump pic.twitter.com/0BlokQDIIl

— Sports Illustrated (@SInow) February 16, 2018
James offered a response to Ingraham's criticism on Saturday in which he asserted that "we will definitely not shut up and dribble."
https://twitter.com/SInow/status/964977085793165313