NBA
Heat's Justise Winslow fined $15,000 for stepping on Joel Embiid's mask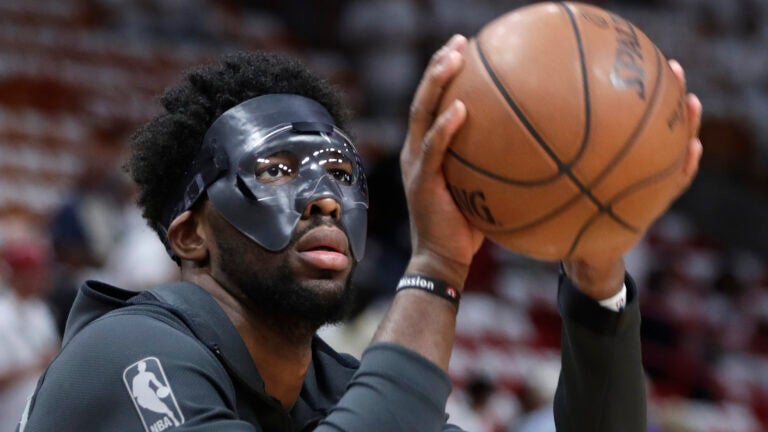 NEW YORK (AP) — Miami's Justise Winslow has been fined $15,000 by the NBA for attempting to damage Philadelphia center Joel Embiid's facemask during Game 3 of their playoff series.
Winslow intentionally stepped on Embiid's mask after it had fallen onto the court with 7:51 remaining in the second quarter of the 76ers' 128-108 victory on Thursday night.
The NBA cited Winslow for unsportsmanlike conduct in announcing the penalty Friday.
Embiid was wearing the mask for the first time after returning from a 10-game absence caused by a broken orbital bone around his left eye.