NBA
Morning sports update: Kawhi Leonard is reportedly only interested in playing for one Eastern Conference team — and it's not the Celtics
However, Los Angeles is still his preferred destination, according to ESPN's Chris Haynes.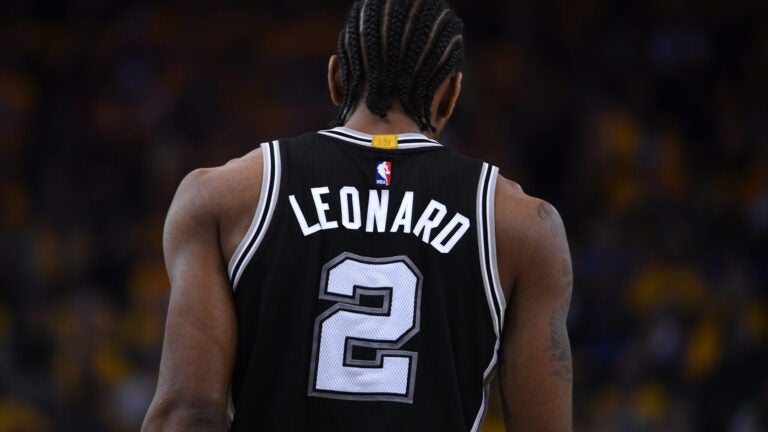 Andrew Benintendi had four hits and scored twice as the Red Sox beat the Royals 7-4 on Sunday to complete a three-game sweep. Rick Porcello pitched seven effective innings for Boston, who has won 13 of 16 and own the best record in the majors at 62-29.
Kawhi Leonard is reportedly only interested in playing for one Eastern Conference team — and it's not the Celtics
Now that LeBron James plies his trade in Los Angeles, every player from the past four All-NBA first teams, as it stands now, will be playing in the Western Conference next season. That could change before the end of the summer as the Boston Celtics or Philadelphia 76ers could try to tilt the East further in their favor.
Both the Celtics and Sixers are reportedly pursuing Kawhi Leonard, the San Antonio superstar who earned first-team honors in 2016 and 2017 before a quad injury sidelined him for all but nine games last season. The Spurs control Leonard's destiny until he becomes a free agent next offseason, and potential trade suitors have been wary to offer too much without assurances he will at least consider re-signing with them.
Leonard has long been linked with a move to Los Angeles. However, recent reports have called into question his desire to play second fiddle to James on the Lakers, while the Clippers would struggle to put together a trade package capable of meeting the Spurs' sky-high asking price.
Despite those barriers, ESPN's Chris Haynes reports Los Angeles remains Leonard's preferred landing spot. But Haynes did offer a glimmer of hope to one of the Eastern Conference contenders.
"I want to add clarity to that," Haynes said on ESPN's "The Jump." "Los Angeles are his preferred destinations. He will consider Philly. That's the only Eastern Conference team he would consider if they're able to put a package together."
Although the Sixers are "star-hunting" in search of a championship, Philadelphia has yet to include last year's No. 1 pick, Markelle Fultz, in a trade offer to San Antonio, according to Rachel Nichols of "The Jump." Haynes said he's "dumbfounded" by that approach given that Leonard is a top-five talent in the league when healthy.
The Celtics have proven equally hesitant to put their best players on the table. ESPN's Adrian Wojnarowski reported Boston's top-five players are all "off-limits," which doesn't bode well for a deal considering the Spurs are seeking both future draft picks and players that can help them stay in contention.
Jabari Bird seems set on his future — and it doesn't include a passport: Bird, who's averaging 19 points per game on 56 percent shooting in his first two summer league contests for the Celtics, has no plans to travel overseas in search of his basketball future. Boston has reportedly extended a qualifying offer, while at least two other teams are interested in the shooting guard.
"I'm an NBA player," he said. (Boston.com)
Former Patriots cornerback violates restraining order, threatens ex-girlfriend: Brandon Browner has been arrested after police say he broke into the Southern California house of an ex-girlfriend who has a restraining order against him. Police say he threatened to kill the woman and stole a Rolex watch valued at about $20,000. (Boston.com)
Five Red Sox players earn spot on All-Star team: Mookie Betts, Craig Kimbrel, J.D. Martinez, Chris Sale, and Mitch Moreland will all represent the American League at the 2018 All-Star Game on July 17.
"I think out of everyone who made it, the entire clubhouse was most pleased with knowing that Mitch was going to the All-Star Game," Kimbrel said. (Boston.com)
Daily highlight:
https://twitter.com/SportsCenter/status/1015776753254633472