NBA
Glen Davis has a theory about Kevin Durant and the Celtics
"Boston, KD is on the way! Y'all heard it here first."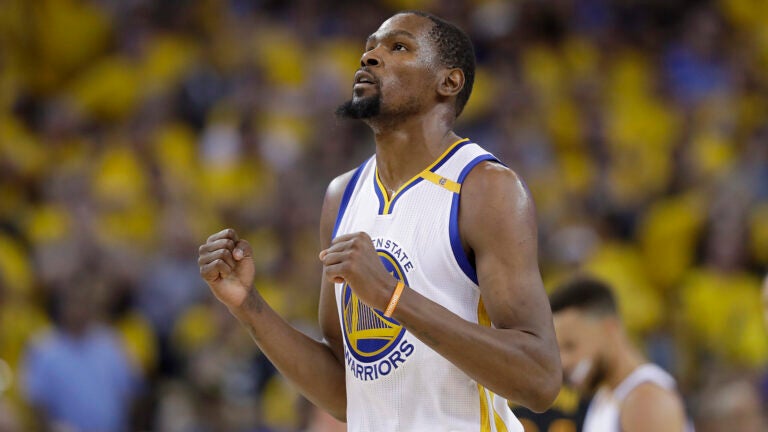 Glen 'Big Baby' Davis is convinced that Kevin Durant is Boston-bound come summer, should he opt for free agency.
Big Baby Davis with this HOT TAKE! ? ? ☘️ #KD2Boston? ? pic.twitter.com/hTmbOXem6k

— BOSTON CELTICS!!! ☘️✊? (@CelticGreen2018) November 14, 2018
"Boston, KD is on the way! Y'all heard it here first," Davis wrote in the comments section of an Instagram post. "Guys think about it. For real, listen to what KD said earlier about Boston and [their] team and how they are a tough match for the [Golden State] Warriors. Plus who talks about money at this time during the season. Then also Uncle Drew [Kyrie Irving] said 2 weeks ago saying 'I need a 15 year vet.' It's coming together for sure now. Especially seeing this fallout in the second half of that [Los Angeles] Clippers game. The Warriors will handle business this year but KD [is] leaving. [Because] believe it or not, the [Los Angeles] Lakers are coming and KD doesn't want no part of LeBron [James] when he's full throttle."
Durant currently plays for Golden State, but it's been rumored that he may decline his $31.5 million player option for next season in favor of becoming a free agent. His feuds with frenemy and teammate Draymond Green are just adding an already busy rumor mill.
While Durant has made it perfectly clear that he doesn't want to focus becoming a free agent just yet, fans like Big Baby might just not be able to help themselves in the meantime.