NBA
How New York media reacted to the Knicks' disastrous first day of NBA free agency
"They peddle hope, they sell hypotheticals, and they always fail at the task in front of their face."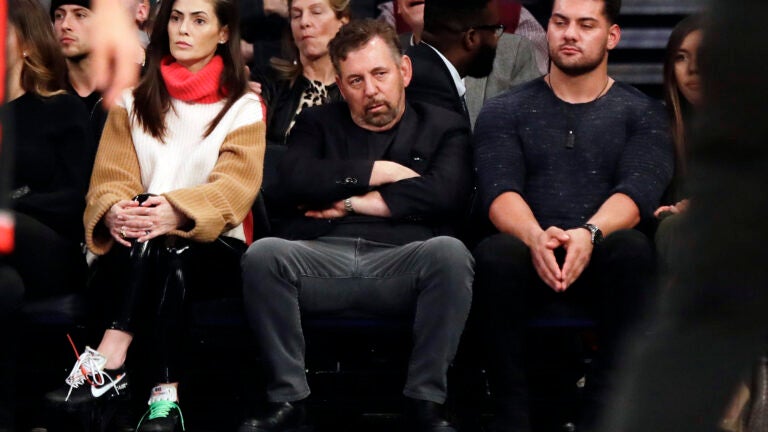 As disappointed as Celtics fans were to lose multiple players in free agency, it was nothing compared to the despair of Knicks fans on Sunday.
After carefully plotting for years to create cap space in the hope of pursuing top free agents — a process that included the trade of Kristaps Porzingis to the Dallas Mavericks in February — New York fans were finally looking forward to a pair of 2019 events: The NBA lottery, and the start of free agency.
In the first case, Knicks fans received their bad news on May 14, when it was revealed that the reward for an NBA worst 17-65 record was only getting the 3rd overall pick in the draft. The prospect of drafting Zion Williamson receded for good.
Still, hope remained for free agency, with an abundance of cap space and possibilities. A number of NBA superstars opted out of their current contracts to become free agents. But as an avalanche of player signings sent shockwaves around the league on Sunday, none of it was what Knicks fans wanted to hear.
When the dust settled, Kyrie Irving and Kevin Durant, two players the Knicks were targeting, had reportedly settled on the Brooklyn Nets as their chosen destination instead.
Here's how New York media reacted to the latest Knicks debacle.:
Jason Gay, a Wall Street Journal columnist, described the Knicks as, "a team that makes even the most forgiving basketball fan want to sob gently into a pillow."
"Let's assess what's happened to the Knicks here," Gay wrote. "The team bottomed out in hopes of getting a No. 1 pick (Zion Williamson) they won't get, and dealt away young star Kristaps Porzingis and cleared out contract space to sign marquee free agents…they won't sign, unless you want to charitably upgrade signings like Julius Randle and Taj Gibson, whom the Knicks are bringing aboard."
The New York Daily News, which was banned earlier this year by Knicks owner James Dolan (and subsequently fined for the ban) for criticism of the Porzingis trade, was unsurprisingly scathing in its critique of team management.
"Today (surprise, surprise), that trade serves as the biggest indictment of another plan gone to the graveyard," wrote Daily News reporter Stefan Bondy. "The Knicks, as the News wrote the day they ditched Porzingis for cap space, are a Ponzi scheme. They peddle hope, they sell hypotheticals, and they always fail at the task in front of their face."
Here's our @nydnsports back page. @knicks @nets #kevindurant @nba @nbanetwork @HennGeorge @arigilberg #kyrie @warriors @celtics @APSE_sportmedia https://t.co/Urgc2c3I5t pic.twitter.com/n4b3RmzPZg

— Back Page Guy NYDN (@BackPageGuyNYDN) July 1, 2019
The New York Post's back page highlighted the Nets' success, but the expense of a "Knicks nightmare":
The back page: Nets win. Knicks lose. https://t.co/ETONxlHoM4 pic.twitter.com/ou0nzCtHIH

— New York Post Sports (@nypostsports) July 1, 2019
Of course, ESPN's most prominent Knicks fan to speak with was none other than Stephen A. Smith. After hearing that the Knicks had lost out on Durant and Irving, Smith's facial expression upon hearing his team linked with lesser free agents summed up his feelings on the team's terrible offseason:
"I'm done with them right now!"@stephenasmith is NOT happy with the Knicks' free agency decisions. pic.twitter.com/n530DuOf6w

— ESPN (@espn) July 1, 2019
On Monday, Smith continued his demonstrative reaction to the events on ESPN "First Take."
"I can't think of a worse day in history for the New York Knicks franchise," Smith lamented.
https://youtu.be/EWZhrrrZfIQ