COVID
Kevin Durant reportedly has tested positive for coronavirus
Durant is one of four Nets players to test positive.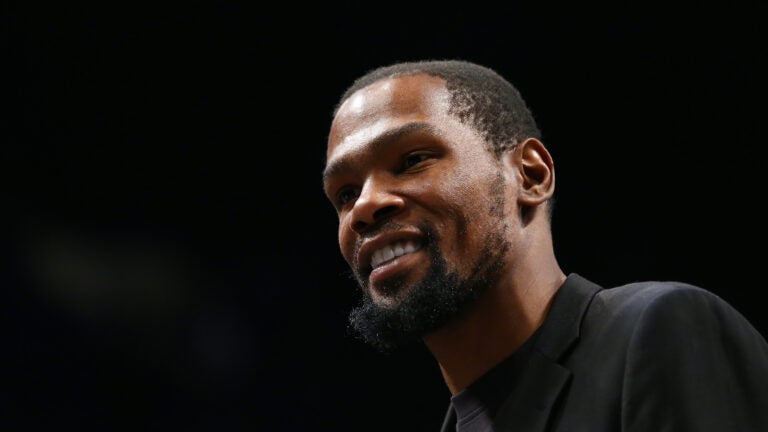 Nets star Kevin Durant tested positive for COVID-19, he told The Athletic and Stadium's Shams Charania on Tuesday.
"Everyone be careful, take care of yourself and quarantine," Durant told Charania. "We're going to get through this."
"Durant is asymptomatic … It was a clear message that the two-time Finals MVP was sending to the rest of the world: Be careful, stay quarantine."

NBA Insider @ShamsCharania on his report that Kevin Durant tested positive for coronavirus. pic.twitter.com/ezPC7qAvux

— Stadium (@Stadium) March 17, 2020
He has not had symptoms, according to Charania. Of the four Nets players that tested positive for the coronavirus, only one is symptomatic, the team said in a statement issued Tuesday. The players were all unnamed.
Durant is the fourth NBA player to test positive for coronavirus and be named publicly. Jazz center Rudy Gobert tested positive last Wednesday and his teammate, Donovan Mitchell, tested positive on Thursday. Pistons center Christian Wood tested positive on Saturday.
Durant, who has missed the whole 2019-20 season to rehab a torn Achilles tendon, traveled with the Nets on their recent West Coast road trip.
The Nets said they're notifying teams they've recently played about the four players that tested positive for the coronavirus.
"The organization is currently notifying anyone who has had known contact with the players, including recent opponents, and is working closely with state and local health authorities on reporting," the team said in its statement. "All players and members of the Nets travel party are being asked to remain isolated, closely monitor their health and maintain constant communication with team medical staff. The health of our players and staff is of the highest priority to the organization and the team is doing everything within its power to ensure that those affected receive the best care possible."
<hr>
<h2>What are the symptoms of coronavirus, and how is it treated?</h2>