NBA
Pau Gasol, Dirk Nowitzki, Tony Parker, Gregg Popovich among Hoop Hall finalists
The Hall class will be announced on April 1.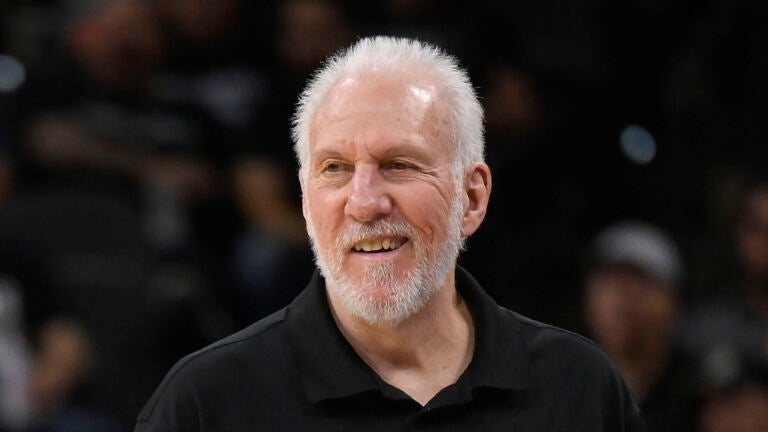 SALT LAKE CITY (AP) — Pau Gasol, Dirk Nowitzki, Tony Parker and Gregg Popovich are all one step closer to basketball immortality.
The three international greats — Gasol, Nowitzki and Parker — were among the list of Class of 2023 finalists unveiled Friday by the Basketball Hall of Fame, putting them on the doorstep of enshrinement this summer. Also on that list: Popovich, the winningest coach in NBA history with the San Antonio Spurs, and Dwyane Wade, part of three championship teams with the Miami Heat.
"It's really about the journey," Gasol said. "These type of recognitions, which are an amazing honor, they come along when you do things very, very well for a long time and when you love what you do. I'm just privileged to have played the game for so long, at a high level, with amazing people who taught me so much."
Also making the finalist cut were four selections from the Women's Committee — 1990 national player of the year, Olympic champion and world champion Jennifer Azzi; six-time WNBA All-Star and WNBA championship-winning coach Becky Hammon; and longtime coaches Gary Blair and Marian Washington.
The other finalists from the North American Committee include Gene Bess, believed to be the all-time collegiate coaching wins leader with 1,300 to his credit; two-time Division III national champion David Hixon; and seven-time Big Ten coach of the year Gene Keady.
"I love the class. I think this is a loaded class," Hall of Fame Chairman Jerry Colangelo said.
Colangelo said it's unusual for finalists to get this far in their first year on the ballot. Wade, Popovich, Gasol, Parker, Nowitzki and more got this far in their first opportunity.
"The Class of 2023 will be remembered as one of the most distinguished classes the Hall of Fame will ever see, and we are extremely excited for this unparalleled collection of talent and achievement to be one step closer to Springfield," Colangelo said.
Popovich has coached San Antonio to five NBA titles, four of them with Parker as the team's point guard, and led the U.S. to the gold medal at the Tokyo Olympics. The other two legs of the Spurs' Big 3 from that championship era — Tim Duncan and Manu Ginobili — are already Hall of Famers.
Nowitzki is sixth on the NBA's all-time scoring list and led Dallas to the 2011 NBA title as the top moment in his 21-year career, all of it spent with the Mavericks. Gasol won NBA titles and led Spain to a FIBA world championship, and Wade was a 13-time All-Star, Olympic champion and earned membership on the NBA's 75th anniversary team.
Hall of Famers get an orange jacket to commemorate their enshrinement. Wade said he's dreamed of wearing one, noting that he's now "one step closer."
"A young Dwyane Wade never would have thought this moment would be here," Wade said. "Sometimes when you're young and you have a dream, a lot of people don't believe in your dream. It seems so far-fetched. But I've always been a dreamer."
The Hall also announced Friday that longtime high school scout Tom Konchalski will receive the John W. Bunn Lifetime Achievement Award, the highest honor the Hall bestows short of enshrinement. CBS Sports will receive one of the Curt Gowdy media awards handed out this year, with ESPN's Holly Rowe and Marc Spears also now Gowdy recipients.
The Hall class will be announced April 1 at the NCAA men's Final Four in Houston. Enshrinement weekend is August 11 and 12 at Uncasville, Connecticut, and Springfield, Massachusetts.
Sign up for Celtics updates🏀
Get breaking news and analysis delivered to your inbox during basketball season.