NBA
Kevin Love opts to sign with Heat following buyout from Cavs
Love hopes to help Miami make a push up the standings in the final two months of the regular season.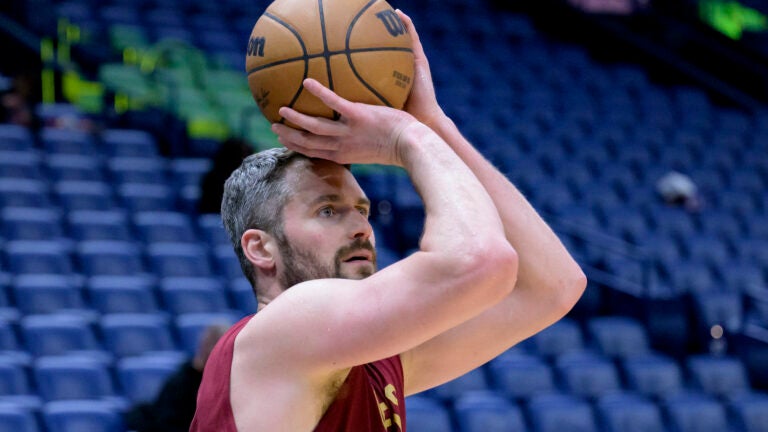 SALT LAKE CITY (AP) — Kevin Love says he has picked the Miami Heat.
Love said Sunday that he will sign with the Heat for the remainder of the season once he clears waivers, a major add for a Miami team that is looking to move up in the Eastern Conference before the postseason begins.
"Miami it is, yes," Love said in a text message to The Associated Press.
Also Sunday, a person with knowledge of the matter said the Heat are finalizing plans to add another big man in free agent center Cody Zeller, with that deal expected to be completed before the team gathers in Miami to begin practice following the All-Star break. That person spoke to the AP on condition of anonymity because Zeller's contract has not been signed.
Love's decision was first reported by ESPN.
The 6-foot-9 forward and the Cleveland Cavaliers agreed to buyout terms on Saturday, ending his nine-year run with the team that he helped win the 2016 NBA championship.
Over parts of 15 NBA seasons with Cleveland and Minnesota, Love has averaged 17.2 points and 10.5 rebounds. He averaged career-lows of 8.5 points, 6.8 rebounds and 20 minutes per game in 41 games, almost all as a reserve, this season for Cleveland and didn't play in the team's final 12 games before the All-Star break.
That prompted buyout talks, and once they were done, Love chose Miami.
"It would give us another vet, another guy who's been through the playoffs, another guy who knows what it takes to win and get to where we want to go," Heat center Bam Adebayo said.
Love is a five-time NBA All-Star, an Olympic champion and FIBA World Cup champion as part of USA Basketball, and his combination of size and 3-point shooting ability would seem to fit perfectly into the Heat system.
The Heat will come out of the All-Star break seventh in the Eastern Conference at 32-27, five games back of Cleveland for the No. 4 spot. The top four teams in each conference will have home-court advantage in the first round of the playoffs, and the top six in each conference will avoid the play-in tournament to determine the seventh and eighth seeds.
Miami will become Zeller's third NBA city. He has averaged 8.5 points and 6.0 rebounds in 494 games with Charlotte and Portland. The 6-foot-11 center was the fourth pick in the 2013 draft.
Sign up for Celtics updates🏀
Get breaking news and analysis delivered to your inbox during basketball season.