NBA
Quotes from selected players, coaches about NBA's rest issue
Many around the league are calling for the 82-game regular season to be shortened.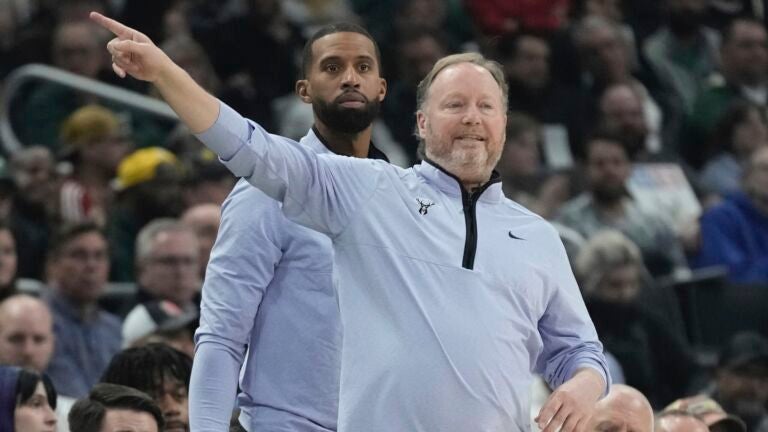 Quotes from NBA players and coaches on the notion of shortening the season from the 82-game standard, or if more rest days are needed to be added to the schedule:
___
"There's always going to be talk. But the finances of today's game, if you're going to roll it back, that means you're probably going to have to roll back the finances. So I don't think players or the employees of the NBA will go for that. But who knows. We'll see." — Dallas coach Jason Kidd.
___
"I do worry about the historical effects, how it affects guys who did play in 82 games and the records could be affected, but it's not a major concern for me." — Phoenix coach Monty Williams.
___
"If your best player is unavailable, it's probably at your detriment. I think there's a balance somewhere. I'm not opposed to shortening the schedule, but I'm not sure how much gain you really get out of that when guys rest even more. I'm sure they're doing all the studies to figure out what works best and what's best for the league, but I'm OK with an 82-game season." — Washington coach Wes Unseld Jr.
___
"For us, a few more practices would be good. A few more days off would be great." — Houston coach Stephen Silas.
___
"If it was up to me, I always want to play and I always want to be on the floor. It doesn't matter how many games we have — 82- or 72-game season or whatever — because I'm always focused on preparing to play." — Philadelphia center Joel Embiid.
___
"I don't know exactly what the right number is. I'm sure if it was reduced at some point, five years from now, we'd be talking about 'Well, this number isn't right either.' So, I'm not really sure what the right number is; 82 is definitely a lot, but 72 is a lot also." — Utah coach Will Hardy.
___
"Obviously at the end of the day, the number of games is going to drive the product of our entertainment. Our fans are craving it every single day. … But I think the thing that can't be lost is our game is at the best place it's ever been. So, you want to be very conscientious of protecting that, the integrity of the game and the product of the game." — Memphis coach Taylor Jenkins.
___
"I think (a shorter season) would help for sure. It is a long season. … As long as our players are staying healthy and guys are able to get through a long season, we really just have to come to a number and an agreement on whatever number of games there will be." — Miami guard Tyler Herro.
___
"I don't know who created the term 'load management' for guys sitting out games or this narrative that continues to play on about star players or guys not being available. I don't know who started the narrative, but it's completely run amok. I think it has dehumanized some of us in terms of just the way we prepare ourselves day to day." — Dallas guard Kyrie Irving.
___
"You just get used to it — go out there every night and eventually it just becomes a pattern and a rhythm every day you go out, practice and play. You signed up for it." — Cleveland guard Evan Mobley.
___
"I love hoops. I play in the summer. I like the 82-game season. I'm old school." — Chicago guard DeMar DeRozan.
Sign up for Celtics updates🏀
Get breaking news and analysis delivered to your inbox during basketball season.