NCAA Tournament
Michigan ends Loyola's run, 69-57, in Final Four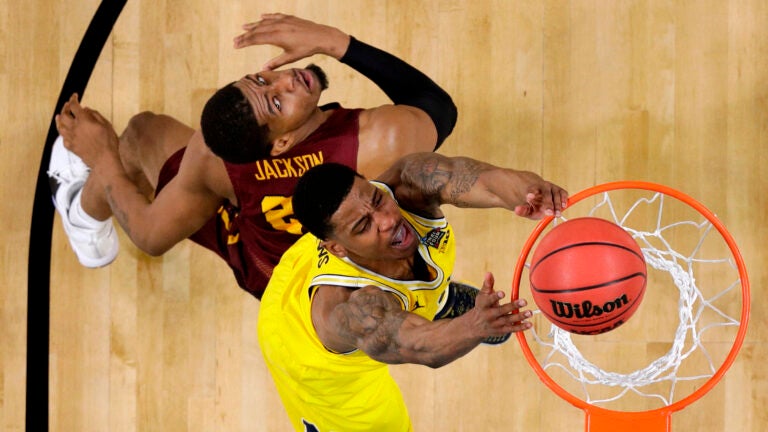 SAN ANTONIO (AP) — Moe Wagner, Charles Matthews and Michigan erased a 10-point second-half deficit and the Wolverines ended Loyola-Chicago's storybook NCAA Tournament run with a 69-57 victory Saturday night in the Final Four.
The third-seeded Wolverines (33-7) will take a 14-game winning streak into their first national championship game appearance since 2013, and second under coach Jon Beilein.
Michigan will play either Villanova or Kansas for its first NCAA title since 1989 on Monday night at the Alamodome.
Lovable Loyola (32-6), with superfan Sister Jean courtside and their fans behind the bench standing for pretty much the entire game, could not conjure another upset. The Ramblers were the fourth 11th-seeded team to make it this far and like the previous three, the semifinals were the end of the road.