Patriots
Roger Goodell Did the Right Thing, But Let's Not Feel Too Good About That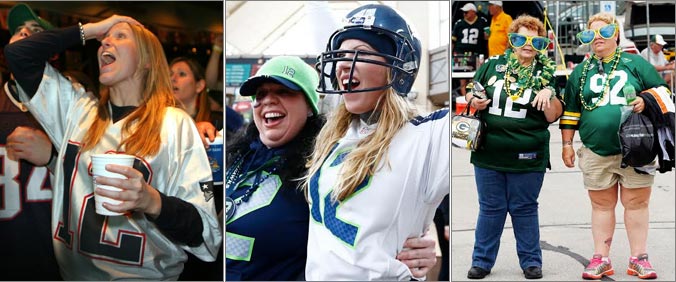 The National Football League admitted that it did something wrong Thursday.
That admission alone is a big upset for followers of a league that continues to turn a blind eye to a racist team name, perpetuates the myth of competitive August football, and charges performing acts for the right to perform at the Super Bowl. When you pull in $6 billion a year in revenue, you get used to doing what you want.
What the NFL copped to Thursday was a previously weak policy in handling domestic violence cases. In a letter to team owners, NFL commissioner Roger Goodell wrote that he messed up in giving Baltimore Ravens running back Ray Rice a two-game suspension following allegations — caught on video — that Rice knocked his fiance, Janay Palmer, unconscious in an Atlantic City elevator in February.
"My disciplinary decision led the public to question our sincerity, our commitment and whether we understood the toll that domestic violence inflicts on so many families,'' Goodell wrote. "I take responsibility both for the decision and for ensuring that our actions in the future properly reflect our values. I didn't get it right. Simply put, we have to do better. And we will.''
Effective immediately, any NFL employee found to have engaged in assault, battery, domestic violence, or sexual assault will be suspended for six games for a first offense. A second offense will earn a year-long suspension.
Praise for the new policy came in swiftly, from all corners of the web.
[fragment number=0]
[fragment number=1]
That the NFL has righted a bad policy in dealing with domestic violence is a good thing, and experts tell New Republic that the tougher suspensions will help.
"Sure and speedy punishment is an excellent deterrent,'' says Lisa C. Smith, who works with domestic violence victims as an assistant professor at Brooklyn Law School and spoke to TNR. "The commissioner should be lauded for this bold step.''
It's difficult to argue that any negatives will result from further punishing players who commit battery.
But it's also difficult to argue that the NFL, given its track record, truly believes in this policy. Just weeks ago, Goodell wasn't prepared to make any adjustments to how the league handles this kind of discipline.
"We have to remain consistent,'' Goodell told reporters gathered for the Hall of Fame game in Canton, Ohio. "We can't just make up the discipline. It has to be consistent with other cases, and it was in this matter.''
But the NFL's handling of previous domestic violence cases has hardly been consistent. According to fivethirtyeight.com, 38 percent of player suspensions involving "conduct violations'', ranging from murder to on-field assault, were for one game. Larry Johnson, who spit a drink in a woman's face, was suspended for one game. And Ricky Manning Jr., who assaulted someone outside a restaurant, was also suspended for one game.
Nineteen percent of players received two game suspensions for conduct violations, while 21 percent got three.
In 2007, Carolina Panthers guard Jeremy Bridges was suspended two games after being arrested for pointing a gun at a stripper.
Seattle Seahawks running back Marshawn Lynch, who was arrested for having a gun in his car, was suspended for three games.
In the 15 domestic violence cases tracked by fivethirtyeight, the average number of games suspended was 1.5. On tracking punishment for such cases, an NFL spokeswoman told fivethirtyeight, "We do not have a comprehensive list.''
It's hard to imagine how the NFL attempted to maintain consistency if they couldn't even manage to maintain a comprehensive list of punishments doled out.
What the NFL does seem to keep good track of is its own bottom line.
The league says women make up about 45 percent of its fan base, and more female viewers watched the Super Bowl last year than watched the Grammys and Oscars combined.
The Rice case was the perfect storm for Goodell, combining one of the league's most recognizable stars, video evidence of wrongdoing by that star, and an embarrasing series of missteps from a Ravens PR department used to promoting the team as if it were a Disney movie. It's hard to sell pink jerseys to a segment of the fan base that doesn't trust you.
The NFL took an important step this week, but only because it had to. With domestic violence neatly filed away, the first week of the season can go off without a hitch. It's OK to cheer for your favorite team again, ladies. Roger Goodell made sure of that.