Patriots
Adrian Peterson Pleads No Contest to Misdemeanor Assault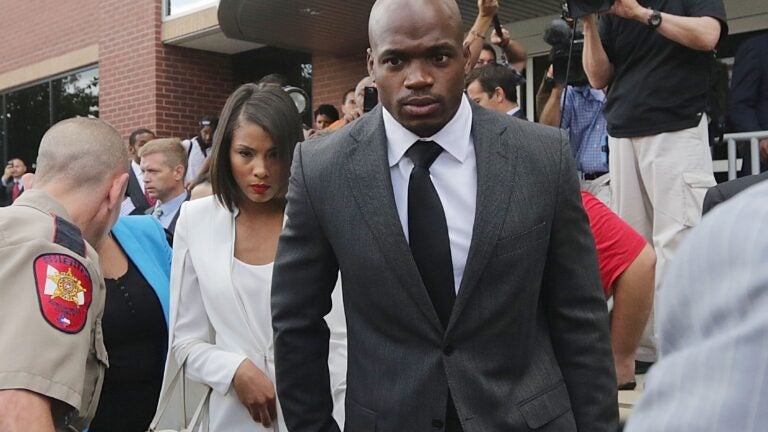 Adrian Peterson pleaded no contest to misdemeanor reckless assault Tuesday afternoon and will not serve any jail time, according to ESPN.
[fragment number=0]
Peterson turned himself in to authorities after being indicted on child abuse charges in September. While he avoids jail time, he must pay a $4,000 fine and perform 80 hours of community service.
The Minnesota Vikings deactivated Peterson before the team's Week 2 matchup against the New England Patriots. The NFL has not decided whether or not to punish Peterson further, according to ProFootballTalk.com. Peterson was paid in full after being placed on the commissioner's exempt list. In one scenario, he could forfeit some of that money and be reinstated. In another, the league could suspend him further, like any other player who is determined to be guilty of a misdemeanor.