Patriots
Rob Gronkowski Fined for Shoving Sergio Brown 'Out of the Club'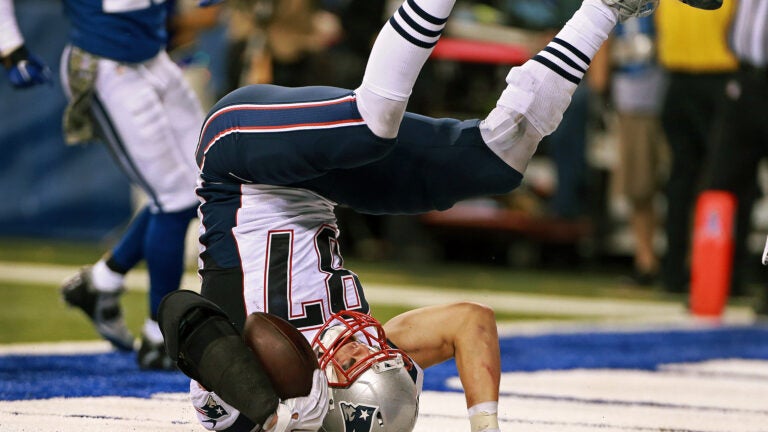 Rob Gronkowski had another great game Sunday vs. the Colts. On one play midway through the fourth quarter, Gronk rumbled for a 26-yard touchdown. On another play in the fourth, which ended up being Jonas Grey's fourth touchdown of the game, Gronkowski got physical with Colts safety Sergio Brown.
[fragment number=0]
Gronkowski was hit with a 15-yard unsportsmanlike conduct penalty, but it was enforced on the kickoff, keeping the touchdown intact. After the game, Gronkowski dubbed that move as throwing Brown "out of the club'', saying Brown had been "yapping at him'' throughout the game. The NFL wasn't done punishing Gronkowski for that shove, and has fined him for that play.
[fragment number=1]
The Patriots welcome the Detroit Lions to Foxborough for Week 12, sitting as the team to beat so far in the AFC.