Patriots
Fake Tony Dungy Among Noteworthy Fans at Gillette Stadium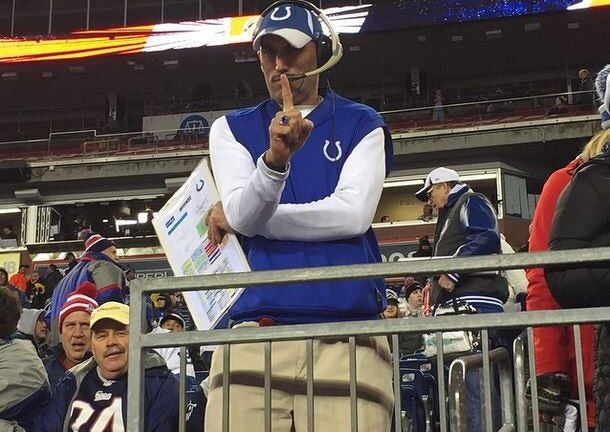 Last Saturday, NFL commissioner Roger Goodell was in the stands at Gillette Stadium for the Ravens and Patriots.
With the Colts in town for the AFC Championship Game, Fake Tony Dungy has surfaced to watch his former team take on New England.
[fragment number=0]
Mr. Freeze is also in the house.
[fragment number=1]
We'll continue to update this story as more celebrity fans are spotted. For now, check out this guy.
[fragment number=2]