Patriots
No Fun League Rejects Marshawn Lynch's Gold Cleats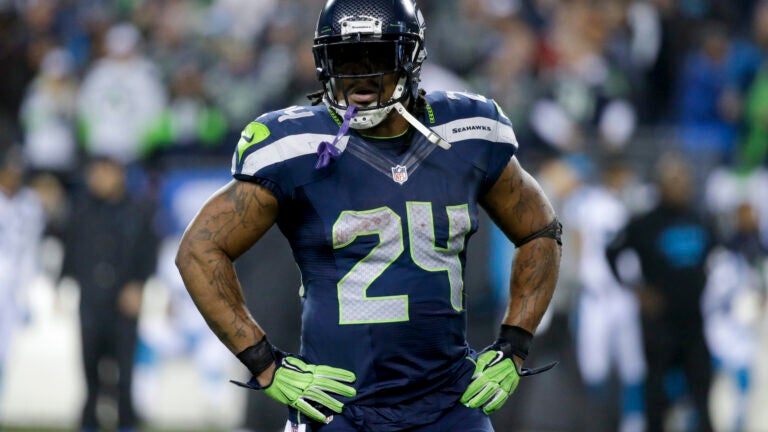 Seattle Seahawks running back Marshawn Lynch was planning on donning gold cleats for the NFC Championship Game against the Packers, but the NFL has issued a stern warning against it.
According to Jay Glazer of Fox Sports, the NFL threatened to eject Lynch for the game if he wore the gold cleats, which are valued at over $1,000.
[fragment number=0]
It's more likely that the referees just wouldn't let Lynch enter the game until he complied with league rules and put on the appropriate color footwear.
[fragment number=1]
It's not the first time Lynch and the NFL have butted heads. He was fined $100,000 earlier this season for refusing to talk to the media.