Patriots
Of Course Gronk Danced Like a Frat Boy After the Pats' Win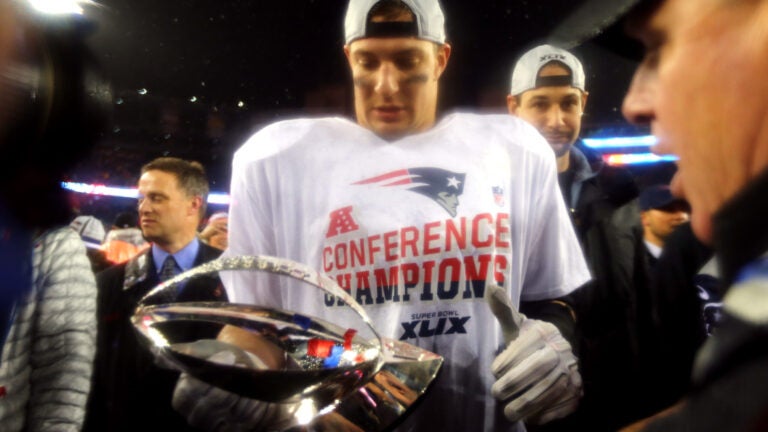 Rob Gronkowski knows how to celebrate — and few things are so worthy of celebration as winning an AFC Championship.
Gronk predictably lived it up after the Patriots win Sunday night, leading some of his teammates through a dance as confetti rained around them.
He's not likely to earn a Dancing With the Stars invite based on this performance, but it's hard not to crack a smile as you watch him do his thing.
It's Rob Gronkowski's world; we're just living in it.
[fragment number=0]
Another angle:
[fragment number=1]