Patriots
Denver Broncos Hire Gary Kubiak as Head Coach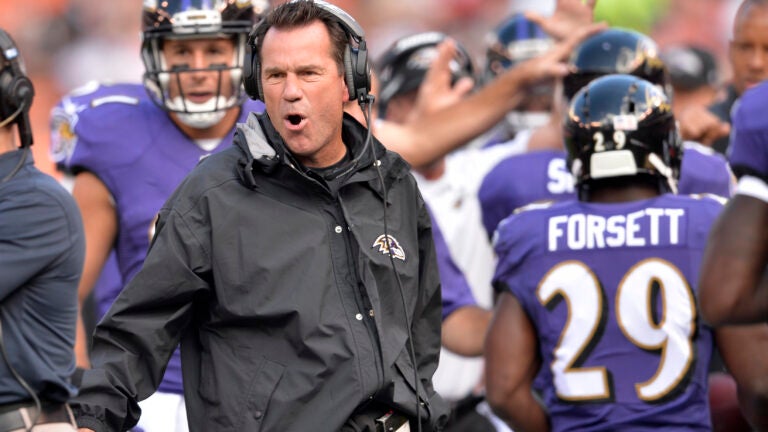 A week after parting ways with John Fox, the Denver Broncos have found their next head coach.
The Broncos have agreed to a four-year deal with Gary Kubiak to fill their vacant head coaching position, the team announced on Monday. Kubiak was the team's offensive coordinator from 1995 to 2005, winning Super Bowl titles in 1997 and 1998.
Denver will host a press conference on Tuesday at 2 p.m. ET to formally introduce their new coach.
Kubiak got his first NFL head coaching experience in 2006 when he was hired to coach the Houston Texans. He led the Texans to a 61-64 record in eight years, including back-to-back AFC South crowns in 2011 and 2012. After a 2-11 start to the 2013 season, he was fired by Houston and eventually replaced by current head coach Bill O'Brien.
He served as the offensive coordinator for the Baltimore Ravens this past year, as the Ravens earned a playoff berth, a win over the rival Steelers, and a near-upset over the eventual AFC champion Patriots.
Fox took over the Broncos in 2011, leading the Broncos to four straight AFC West titles, while compiling a 46-18 record. The Broncos won just three playoff games over that stretch, however, suffering brutal losses to the Seahawks in Super Bowl XLVIII and in their divisional round loss to the Colts on Jan. 11, the latter of which was the final straw for Fox in Denver. He wasn't unemployed for very long, as he was hired to coach the Chicago Bears just four days after leaving the Broncos.