Patriots
Super Bowl Tickets Listed at Nearly $4,000, On Average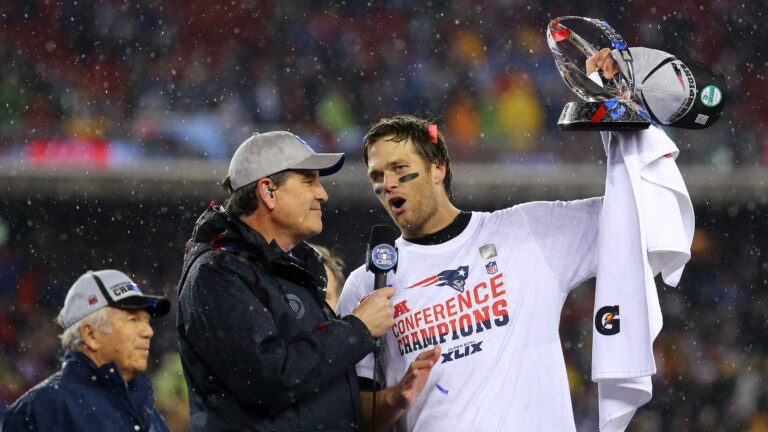 As the premier sporting event of the year, the Super Bowl is a hot ticket — now we know just how hot.
According to ticket price aggregator tiqiq.com, the average list price for Super Bowl tickets as of Monday is $3,949.52, 17 percent higher than last year's average $3,375.88. The cheapest tickets currently available are listed at $1,850, with a few tickets currently sitting at lower prices on auction. The priciest available ticket is a suite clocking in at a cool $25,000.
While this year's prices outpace last year's, they're still shy of the $4,214.53 average price reached in the Patriots-Giants 2012 Super Bowl matchup.
While the above prices represent post-game ticket action, according to CBSLocal.com, prices dropped by about $600 after the Patriots punched their ticket with the Colts win. According to seatgeek.com's Connor Gregoire, that drop could be due to the frequency with which the team has made the trip.
"It's their sixth time back in the game in 14 years in the (Tom) Brady-(Bill) Belichick era,'' the site quotes seatgeek.com's Connor Gregoire as saying. "And you have had five previous chances for Pats fans to pay the multiple thousands of dollars it takes to get to the game to buy tickets (and) to stay in an hotel.''
Gregoire clocked his site's average price at about $2,764, with some available for about $1,000 less.