Patriots
Vince Wilfork Pulled Woman From Overturned Car After AFC Championship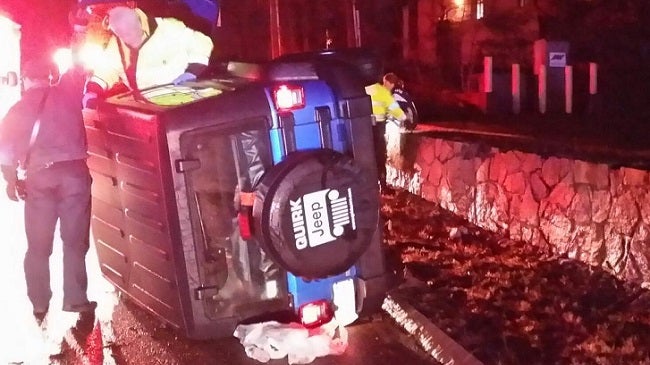 Patriot Way exemplar and defensive line stalwart Vince Wilfork pulled a woman from an overturned car on Route 1 in Foxborough after the Patriots' AFC Championship victory, according to Massachusetts State police.
Police responded to the rolled-over Jeep Wrangler at about 12:45 a.m. Monday, and upon arrival found Wilfork assisting the trapped driver, 38-year-old Mary Ellen Brooks of Hanson.
According to police, Trooper Kenneth Proulx held the driver's-side door open while Wilfork pulled Brooks free.
[fragment number=0]
According to police, the woman was unharmed but has been charged with operating a vehicle under the influence of alcohol and negligent operation of a motor vehicle.
Meanwhile, Wilfork has been charged with being a total hero, according to Twitter.
[fragment number=1]
[fragment number=2][fragment number=3]
[fragment number=4][fragment number=5]