Patriots
What is Tampering and Why Does the NFL Care About It?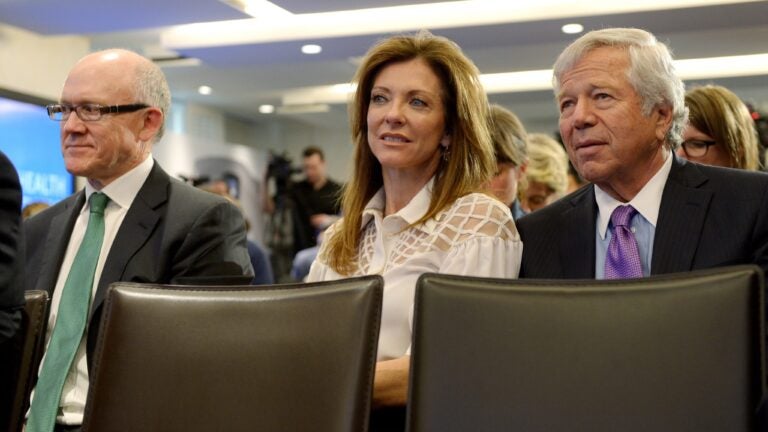 The New York Jets are reportedly filing tampering charges against the Patriots after Robert Kraft's comments regarding Darrelle Revis at the NFL's owner's meetings Monday. Revis signed a five-year, $70 million contract with the Jets on the first day of free agency.
"We thought we made a very competitive offer, and I speak as a fan of the New England Patriots, we wanted to keep him, we wanted him in our system. We had hoped it worked out. It didn't,'' Kraft said. "He's a great player. The fan in me wishes he were still with us.''
The NFL defines tampering as "Any public or private statement of interest, qualified or unqualified, in another club's player to that player's agent or representative, or to a member of the news media.'' "Any interference by a member club with the employer-employee relationship of another club or any attempt by a club to impermissibly induce a person to seek employment with that club or with the NFL'' is also a violation of the NFL's anti-tampering policy.
The Patriots filed tampering charges against the Jets after New York's owner Woody Johnsoon made some public comments about wanting to bring Revis back, all while the Patriots were preparing for the playoffs and the Jets were cleaning house in the front office and coaching staff.
"Darrelle is a great player and if I thought I could have gotten Darrelle for that, I probably would've taken him,'' Johnson said, referencing the one-year deal Revis signed with the Patriots after his release from Tampa Bay in the 2014 offseason. "Darrelle's a great player — I'd love for Darrelle to come back.''
Why does the NFL take tampering so seriously? In layman's terms, because tampering has the potential to create an uneven playing field when it comes to acquiring players.
League policy states "The purpose of the NFL anti-tampering policy, as it applies to tampering with players, is to protect member clubs' contract and negotiating rights, and, at the same time, to allow the intra-League competitive systems devised for the acquisition and retention of player talent (e.g., college draft, waiver system, free-agent rules under an operative collective bargaining agreement) to operate efficiently.''