Patriots
Adrian Peterson Reinstated by the NFL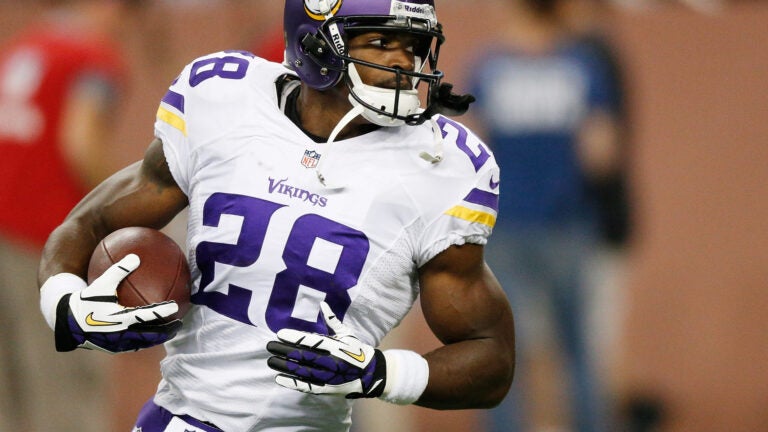 Minnesota Vikings star running back Adrian Peterson was reinstated by the NFL on Thursday. He had been on the Commissioner's Exempt list and missed 15 games last season after being charged with child abuse.
In a statement, the NFL said Peterson is expected to maintain his program of counseling and treatment. Peterson's reinstatement means the Vikings can trade him, although the team has said they want Peterson back. Peterson and his agent may be trying to force a trade, with the Cowboys and Cardinals the favorite suitors.
US District Court Judge David Doty overturned the NFL-issued ban in late February, three months after Peterson was suspended by commissioner Roger Goodell for the remainder of the 2014 season.
"This is a victory for the rule of law, due process and fairness,'' NFL Players Association Executive Director DeMaurice Smith said in a statement after Judge Doty's ruling. "Our collective bargaining agreement has rules for implementation of the personal conduct policy and when those rules are violated, our union always stands up to protect our players' rights. This is yet another example why neutral arbitration is good for our players, good for the owners and good for our game.''
Peterson has rushed for 10,190 yards in 104 NFL games, including a 2,097-yard season in 2012. He was voted the NFL MVP for that performance, one season after tearing his ACL late in the 2011 season.