Patriots
You Couldn't Miss Tom Brady at the Mayweather-Pacquiao Fight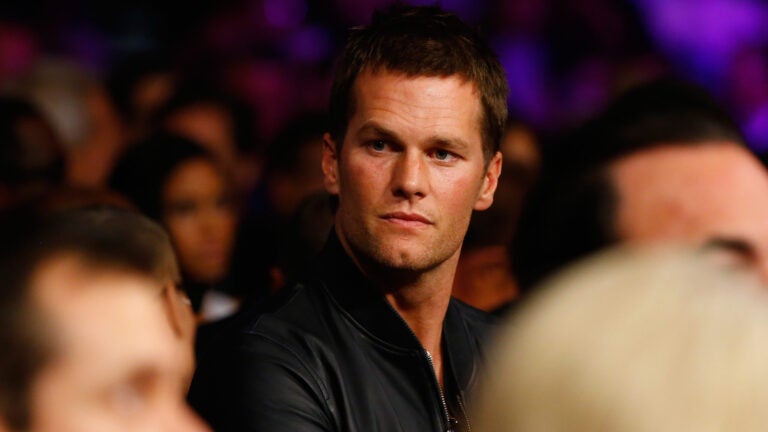 Tom Brady is a Super Bowl champion NFL quarterback. He's an adoring husband, a serial #TBTer, and a sports fan.
Brady and some of his New England Patriots teammates took in the 141st running of the Kentucky Derby Saturday, then hopped a flight to Las Vegas to take in the prize fight between Floyd Mayweather and Manny Pacquaio.
[fragment number=0]
After giving a hoarse pre-fight interview to Jim Gray, Brady took his talents ringside, where he was a constant onscreen presence for all 12 rounds of a fight won by Mayweather in a unanimous decision.
Celebrities Attend Mayweather vs. Pacquaio
[bdc-gallery id="333536″]
[fragment number=1]
Patriots owner Robert Kraft, tennis legends Andre Agassi and Steffi Graf, and others got some serious airtime, but none more than Brady, who kept his chin up and maintained impressive focus on the fight despite looking like a guy who took a cross-country flight from a horse race. Meanwhile, Gronk and boys took in the fight from the cheap seats.
[fragment number=2]
Brady was in the news recently for an event he didn't attend, his team's visit to the White House.