Patriots
Deflategate talking points for die-hard Pats fans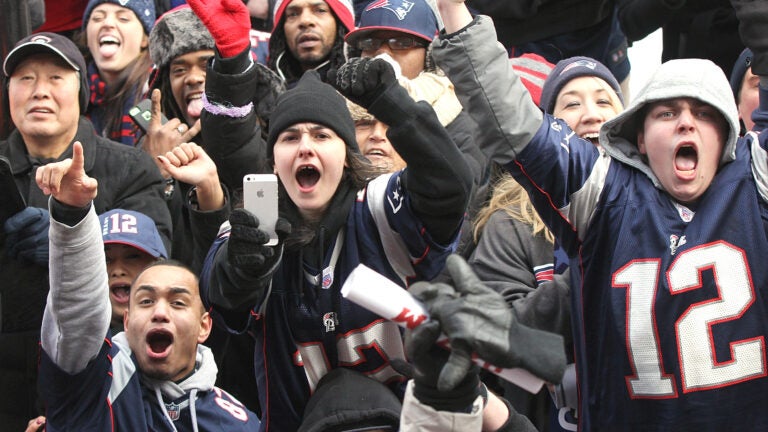 COMMENTARY
If you're a Patriots fan, prepare to spend the rest of your life defending the team against allegations that they cheated their way to the Super Bowl.
OK, fine: Jets fans and other Pats haters can point to Wednesday's exhaustive, 243-page report, the result of a 103-day investigation that found that it was "more probable than not'' that team staffers deliberately deflated footballs, with at least a wink from quarterback Tom Brady.
Whatever.
That doesn't mean you don't have some arguments on your side. Here are just a few of the points you can make in defense of your team, arranged in bullet points:
∙ Neither the Patriots owners nor the coaching staff, including Bill Belichick, were found to have done anything wrong, as noted on page 3 of the report. Go Pats.
∙ There is no record of referee Walt Anderson checking and recording the air pressure of each game ball prior to kickoff (page 52). So he doesn't have the Pats dead to rights. Anderson also couldn't remember whether or not he put his initals on one of the game's kicking balls (pgs 134-135), or whether he measured and inspected the Patriots game balls first, or the Colts game balls (page 51). Conspiracy?
∙ On page 8 of the report, Wells notes that the AFC championship game officials measured all 11 of the Patriots' game-used footballs at halftime, but only tested four of the Colts' 11 game balls, because they ran out of time before the game was to resume. This is the point in your argument when you can act mock incredulous and say in a near-whisper: They ran out of time?
∙ Take another look at the text messages sent back and forth between locker room attendant Jim McNally and equipment assistant John Jastremski. Your guess is as good as anyone's as to whether of not these two guys are being sarcastic, irreverent or dead serious when they use phrases like "Tom Sucks.'' Maybe they're being ironic? Or maybe one or both had something against Tom Brady, because FRAMEGATE, SON.
∙ Brady "declined to make available any documents or electronic information (including text messages and emails)'' to the investigation, as stated on page 21. So no matter how that makes him look, there's no smoking gun. You can continue to enjoy these Brady family vacation photos, without worrying that the game's star player has thrown its very legitimacy into question.
Finally: Statistics.
Here are some irrefutable facts about what happened on the field from halftime of the AFC Championship game when properly inflated footballs were used until Malcolm Butler secured a Super Bowl win with an immaculate interception.
∙ In the second half of the AFC Championship, Brady completed 12-of-14 passes with two touchdowns against zero interceptions and the Patriots ran off 28 unanswered points en route to a 45-7 win over the Colts.
∙ In the Super Bowl two weeks later, Brady completed 37-of-50 passes for 328 yards and four TDs, winning MVP honors as the Pats brought home their fourth championship. And no one has accused anyone of deflating a ball against the defending champion Seahawks and their monstrous defense.
So even if Brady personallly ordered that the AFC Championship game balls be deflated — which no one has proven — he still won the Super Bowl fair and square.
The Patriots won. And whatever the NFL does next, no one can take that away from them.
Wait, they can't… right?
Top 10 Recent Patriots Scandals, Ranked
[bdc-gallery id="466902″]