Patriots
Russell Wilson: God spoke to me after Super Bowl-losing interception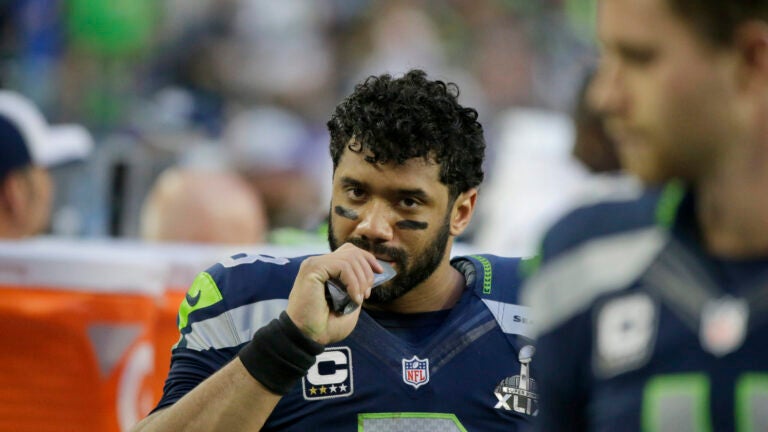 Somewhere, Aaron Rodgers is shaking his head.
The Packers quarterback said in January that he didn't think God is a football fan. He was responding to comments Seahawks quarterback Russell Wilson made following Seattle's miraculous comeback over the Packers in the 2015 NFC Championship Game.
"God is too good all the time, man. Every time,'' Wilson said to a sideline reporter in January.
Wilson couldn't complete an equally stunning comeback in Super Bowl XLIX. He threw an interception to Patriots cornerback Malcolm Butler on the goal line, and the Seahawks lost to New England. Afterward, Wilson said God spoke to him.
"The play happens, and they pick the ball off. And I take three steps,'' Wilson said in a Q&A with The Rock Church. "And on the third step God says to me, 'I'm using you. . . . I want to see how you respond. But most importantly I want them to see how you respond.' ''
During the interview, Wilson touched upon his off-field life and explained that God told him not to have premarital sex. The Seahwaks star is dating pop star Ciara.
It's been an otherwise quiet offseason for the quarterback — perhaps too quiet, as he is awaiting a new contract.
[H/T ProFootballTalk]
[fragment number=0]