Patriots
Tom Brady jabs at Peyton Manning in private emails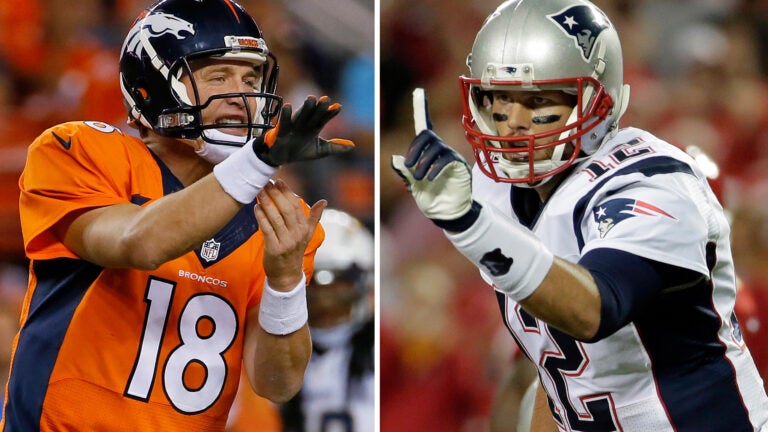 Tom Brady is supposedly competitive about everything. Apparently, he's even competitive about the length of his career when compared to his NFL rival Peyton Manning.
The Patriots quarterback jabbed at Manning in his private email correspondence, revealed in the NFLPA lawsuit to appeal Brady's four-game suspension for his role in Deflategate. Brady was emailing with a childhood friend Kevin Brady, who brought up a Grantland article comparing the two quarterbacks and outlining Manning's decline. Brady wrote that his career will last at least five years longer than Manning's. Manning is 39, Brady is 38.
Zinger.
And Brady's not blind to the differences in the two quarterbacks' careers. In another correspondence with blogger Jay Flannelly, Flannelly wrote to Brady about those major differences, saying Manning "needs everything to be perfect.'' Brady didn't seem to disagree, providing a typical Patriot-esque response.
Perhaps Brady buys into the Brady-Manning rivalry as much as we do.
2015 Patriots Schedule
[bdc-gallery id="118609″]