Patriots
Devin McCourty says losses of Darrelle Revis, Brandon Browner 'a little overrated'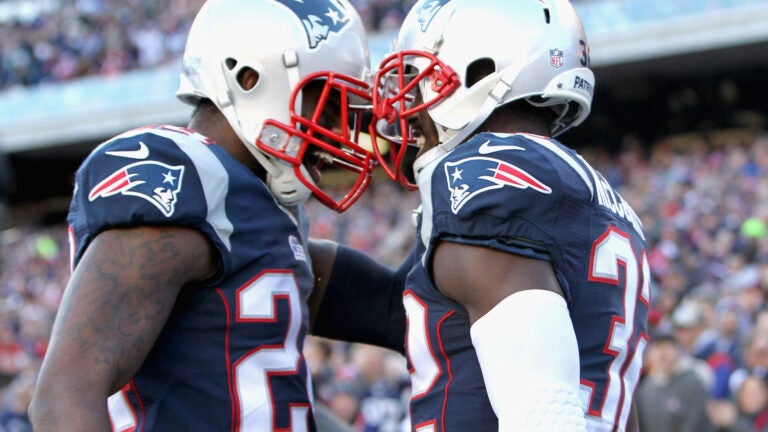 When the Patriots suit up for their 2015 season opener against the Pittsburgh Steelers, their secondary will look nothing like it did in the 2014 season finale against the Seattle Seahawks.
But last year is the last thing on their minds — or so they say.
"It didn't change anything in terms of what I was preparing for,'' second-year cornerback Daxton Swanson said of his reaction to the news that Darrelle Revis and Brandon Browner were no longer his teammates. "I just had to come in and focus on myself, no matter who was in, just focus on me and try to get better as a football player.''
Two big-name departures like Revis and Browner could be a hard blow for anyone to overcome, but the Patriots don't see it the same way.
"I honestly think that's a little overrated,'' said safety Devin McCourty. "I think everyone still wants to talk about it, but here, we're just playing football with the guys we've got here. We're not worried about who was here last year. I think everyone knows coach Belichick is probably the quickest on getting us past last year and everything that happened. For us, it's just a focus on this year and what we have to do to be competitive and have a good secondary.''
Through the first week of practice, the Patriots are finding out that almost everyone on their roster did the exact same thing. That's because they've been getting a look at every player, moving different pieces around in different combinations.
On Thursday, there were at least nine different three-man combinations of cornerbacks that played together. There were also at least nine combinations on Wednesday, though they were not all the same. On Tuesday, there were no fewer than seven different combinations. In total, over a span of three days, there were 14 different combinations of cornerbacks.
Malcolm Butler has been a fixture in the secondary. Tarell Brown, Robert McClain, and Logan Ryan have been sharing reps in various roles. There have been opportunities for Bradley Fletcher, Daxton Swanson, Darryl Roberts and Jimmy Jean — typically in that order.
There are seven defensive backs fighting for roughly five spots, but finding out which ones are at the top of the depth chart is only part of the equation.
Another part of the process is finding which players fit best at which spots, and then getting them all on the same page. Communication is such an integral part of playing cornerback in the NFL, where one misstep in coverage can turn what might have been an inconsequential five-yard gain into a momentum-swinging play.
It takes a lot of mental preparation to get the communication down.
"It's just knowing the playbook, knowing your role in the defense and what you have to do on every play and just anticipating a lot of stuff,'' McClain said. "You have to anticipate different movements with the offense and things like that, so knowing that all helps with communication.''
This wasn't nearly as much of a problem when it was Revis and Browner mauling receivers at the line of scrimmage, shadowing them in their routes all over the field. When both men were active, both men were on the field nearly every snap. Revis finished the season having played 93.1 percent of the snaps in games he played; Browner finished with 86.8 percent of the snaps in his active games.
"We're working toward being a better unit,'' McCourty said. "Obviously, to be a good unit we need guys to make individual plays, but we're starting to see we're getting on the same page. Everyone knows our offense does some tricky things and we're starting to see some things that are a little difficult maybe that we didn't get in the spring and we're picking up now. There's progress, but we just have to keep moving along.''
Belichick yourself before you wreck yourself
[bdc-gallery id="143956″]